What was your best museum experience?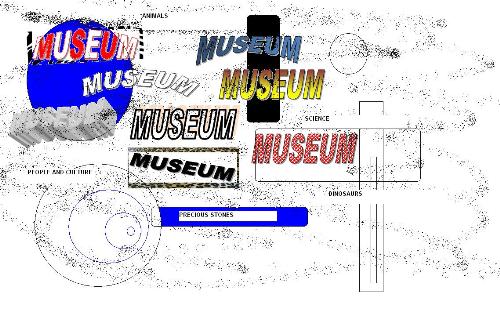 United States
December 29, 2009 11:11pm CST
What was your best museum experience? Mine is when I went to the Smithsonian, Natural History and seen the biggest elephant to ever walk the earth and the famous hope diamond and so much more!
2 responses

• India
30 Dec 09
When we were in school, a visit to the museum was a dreadful one as we had to go thru the huge rooms, take notes and then submit our reports to our teachers on our visit and what we learnt from it. However, my best museum experience was with my son when we went to tour the local museum. The Indian Museum in Calcutta is one huge storehouse of almost everything you can ever think of in history. While there are no expensive gems and jewellery collection, it has a huge collection of natural history, architecture, figurines from round the world, including a mummy which was a gift from Egypt, the skeleton of a mammoth and lots of other things worth taking a look at. In fact, we could not finish the entire building in one day (our legs were aching) and we plan to go there another day.

• United States
30 Dec 09
hi yeah i remember those school field trips to the museum, I liked the whole experience, the school assignments were not too bad when you had a chance to talk about what you wanted to talk about, but when the teacher pointed out a specific item to talk about I hated that. Yeah its best to wear some comfortable shoes it would be nice if museums had those electric walks like in the airport. or give everyone a little scooter for the day oh that would be lovely could you imagine!

• Shingle Springs, California
31 Dec 09
I'm with you. Although I did like the Deutsche Museum in Munich the first time I went there. They had a huge exhibit of musical instruments that i really liked.