Do You Clean Your Chucks?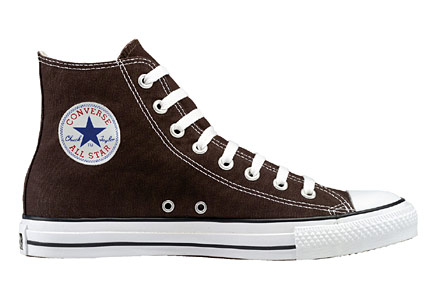 Venezuela
December 30, 2009 2:39am CST
I love my Chuck Taylors. I own 5 pairs of them. I keep them clean all the time that's why they always look new. The canvass ones, I just throw them in the washing machine to keep them clean. Then I brush the rubber soles to make them white. The leather ones are easier, just a few wipes then they're good as new. A friend asked me why I do this because he said that Chucks are meant to be dirty. I really don't know why, I just like my shoes clean. Do you clean your Chuck Taylors?
4 responses

• China
30 Dec 09
I like to make my shoes clean when they're too dirty from my view. I think it's an attitute so will be different from person to person. I think maybe you like keeping clean for everything much more than the others. hehe, Keep clean is a good habit, just do whatever you wanna to do lol

• Philippines
30 Dec 09
hi nocturn, I have white and red chucks but I really don't clean them like putting them on the washing machine and stuff like that.lolz

I just wipe them with a clean cloth if needed. haha! I don't know, I just like them that way. Happy Lotting!


• United States
30 Dec 09
Oh! I was confused at first. You mean Converse shoes. Yes I used to have a few pairs, but the got worn out and I never bought anymore. I like New balance and Adidas now. I have lots of pairs of them. I like the bounce ones. I try to keep mine clean, but as you friend says shoes are meant to be dirty so I don't keep them clean like you. However, as you said, I do put shoes in the washer from time to time to keep them looking nice. Cheers! Happy myLotting & keep on Roxing!