Candles???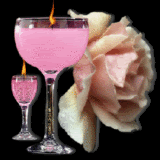 Canada
January 1, 2010 7:23pm CST
If you got a very unique and very nice candle for a gift....would you be inclined to "save" it and not burn it?? And as time passes you are dusting it?? For how long do you think you would not burn this candle??;-)
2 responses

• India
2 Jan 10
Not only candles we all have this tendency to keep our gifts intact lest they should wear away. And yes. For how long? Good question Noteable. I have most unwillingly started using things that I had brought from my holidays abroad including candles I brought from Germany - the dark red colour is not available here in India.

• Australia
2 Jan 10
Hi I love candles and have collceted several over the past decade, I tend not to burn them for a long time but once I see that they are getting dusty then I put them to priority, I have fancy candles and love burning the frangrat ones as I feel that it removes teh negativity of the home. It depends on teh emotional appeal of the candle.whetehr to burn and not to burn try burning it after a year or so.