what meal do you eat on the first day of new year?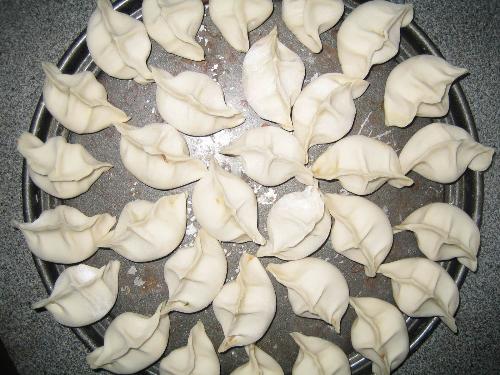 China
January 2, 2010 1:57am CST
hello, everyone. what meal do you eat on the first day of new year?we eat boiled dumpling. it's ours tradition.
3 responses

• Sri Lanka
2 Jan 10
Hello chocalate: Are you a choalate lover or addicted to it. In my country its traditional to eat milk rice with juggery (treacle made into a toffee like substance) or with a hot maldive fish paste. For any native occassion or festival, we serve this dish along with bananas and other sweet meats.Happy New Year chocalate.

• China
2 Jan 10
Hi, suesan35, thanks for your comment. You are right, i like choalate very much. the food you mentioned sounds delicious, i hope to taste them in the future. Happy new year, too.

• Philippines
2 Jan 10
It is nice to see new members like me here at mylot. Good luck to the both of us. I cooked a lot of dishes to welcome the new year. But only in small amount for we are only four at home and one of the member of my family is just three year old. I cooked dishes than can be eaten with rice and I cooked rice as well. I dont think that there is a traditional food for us to eat what i know is that i need to full the table so we are properous the whole year round.

• China
2 Jan 10
hi, yell0wbell. nice to meet you, thanks for your comment. My GF told me this site, I hoped to learn something with mylotters. You have a happy family, like you we also full the table on our real new year day, that is our Spring Festival.

• China
2 Jan 10
Dumplings, of cause, and fish, which stands for the coming year will be better