do you agree diary is a best company

India
January 2, 2010 8:23am CST
some people talk like chatter box..not closing mouth for a single second..same some other people wont open their mouth..i heard by sharing or talking with other people may reduce depression and feel some thing relaxed,but,for others they may not have intersted to hear,just listen for formality and back bite them as a razors,saw,etc,etc and ran away when such person approach and doesnot even knew they will get hurted.....so,its really better by approaching others and talking...can write our inner thoughts and inner feelings in diaries give more benefits such as lessen our depression,get good name from others,walked as matured,will be history of our life too...one day when we open and turn the pages it will be great memories and smile of it too...i think this will be the most better and walk with self dignity without falling into others dirty mouth
4 responses

• United States
2 Jan 10
Hello, I understand what you mean here but sometime we really need someone to share with and get back the advice, you know at least someone agree with you on the thing you had decided. But I also understand that sometimes we can't share all the secret to anyone and then Diary will come to you. Most of the time, I share my problem on here(mylot) cuz they dont see me and they will give me what they think. I have no problem reading positive thought and negative thought. I do write on Diary once in a while... only when I really can't talk out. But it is just a lie to me cuz I know just myself and I talk to myself as well... If you have problem and you think diary would help you a lot then do what you have to do cuz it is the best way to share. However, if you need to get some answer... Please split it out... we will help you. good luck and happy new year

• Mexico
3 Jan 10
Hi smile on star: I agree with you and it's beautiful to have someone you can share your thoughts with but at the same time there are someissues you can't talk, or it's just difficult to you to tell someone about how you feel, them it comes the diary. You don't use a diary to make you know the answer, but a diary will help you to organize your ideas and that's something that you probably haven't done before putting all your worries in a paper. So basically I would say that a diary can help someone to take a decitition. Thanks for your answer smile on star. Hope you are having a nice day. Happy New Year and Keep Mylotting. Take Care. -Alvaro.

• Philippines
17 Apr 10
You are so right! Diary is really reliable because it listens, well, it contains all our feeling and emotions that we have let out and it's good because if it's kept safely, everything that we have shared to it won't be known, it doesn't backfire. And looking back at the past makes us smile.

• United States
13 Jan 10
Hi, hashini85. I agree that having a diary cab be beneficial to ones life. Writing helps relax the mind and it creates an stillness that only comes for people that have a very hard time expressing themselves to others. Putting ones thoughts on paper is an great way to have an rough draft about oneself.

• Mexico
3 Jan 10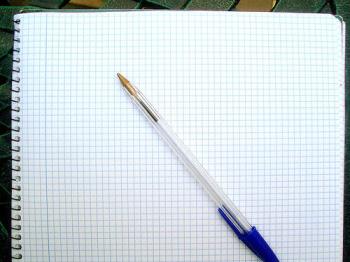 Hi hashin: I agree with you. In fact i have discovered that writing your feelings in a moment it's a liberating feeling, you find your own peace when you say what you want. I don't have a diary. I used to have one when I was 13 but my family was too disrespectful to me and read it so I just burn it and now I write what i feel with poems that I post on a blog or with a paper because their just for me, them i break the paper into pieces. Thanks fro asking me this question hashini. Hope you are having a nice day. Happy New Year and Keep Mylotting. Take Care. -Alvaro.