ghosts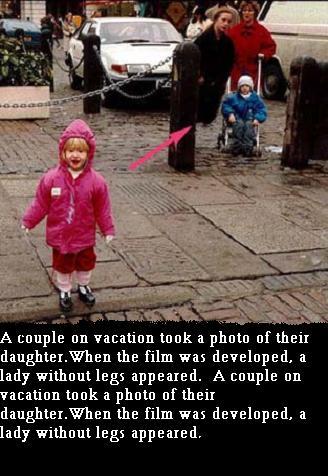 India
January 4, 2010 7:14am CST
Hi friends. Lot of us may hear about ghosts. There are many programs in media also. What do u think about ghost? It is present or not?
3 responses

• Philippines
4 Jan 10
Before I really do not believe in ghost until I experienced for myself. They are existing in their nature. Maybe they have an unfinished business left here on earth. Or even they wanted prayers from human like us because as other said, they cannot cross the bridge which will lead them to that place where they belong.

• Canada
4 Jan 10
I totally believe in ghosts. I have had things happen to me that would suggest a ghosts present, i've had stories told to me of close friend that suggest ghosts were present, of a friend of mine that communicated with the one in her house. All this creeps me out, but i love it lol

• United States
4 Jan 10
An interesting question to say the least and one without a cut and dry yes or no answer. I firmly believe that a lot of the ghost stories that we hear of our hoaxes. Now, with that in mind, its probable that there can be some supernatural activity. I do not know how but there is always a chance at anything I suppose. I'm kind of skeptical but at the same time, I leave my mind open for possibilities.