What did you think of the movie "Up in the Air"?

United States
January 9, 2010 12:44pm CST
I finally saw this movie last night. I have heard so much about it since it was filmed here in St. Louis. For one...I thought George Clooney look fantastic in this film and was definitely nice to look at ;) But what did you think about the ending. I had a strong feeling things would turn out as they did as I was watching...but at the same time, found it kind of depressing? I have always been a very independent kind of person like he was in the film...not to that extreme, but it does make you think.
4 responses

• India
11 Jul 12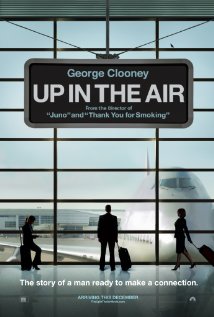 I also liked the movie Up in the Air, this movie tells about a man who's work is to dire people in the firms, a frequent air traveller meets a women who he starts liking but she is already married and he realizes something ... George Clooney was excellent in the movie, this is one of the movie I would love to watch again and again ...

• Philippines
9 May 10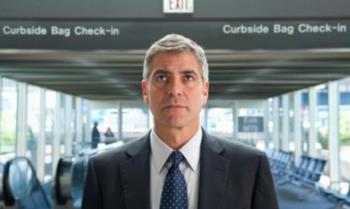 Having a life as Ryan Bingham in the movie will really end up the way it did in the movie. Having spent your life working, traveling and firing people 360 days a year will leave your personal life sooooo unhealthy and so pathetic. I used to be so much hooked into my job that I forget the most important things in life. This is a very good movie. It's not action so nobody should expect great effects, not comedy so don't expect much humorous lines, not horror so don't expect to feel some chills on your spine. It was a movie that depicts the day to day living of a person who invested most of his life to his job and realizing how he is loosely connected with the people who should matter most to him - his family.

• United States
15 Mar 10
I had heard so much about this movie that I was expecting soooo much MORE!!! It was a good movie. As a matter of fact, ANY movie with George Clooney in it is a good movie. However, even George did NOT make it an EXCITING movie!!! I enjoyed it, but didn't feel titillated by it. I had pretty much guessed the ending so I wasn't even surprised there. The ONLY saving grace was the fact that I got to lust over George Clooney for over 1-1/2 hours!!!




• United States
3 Sep 12
I thought this movie would be a lot better then it was. I just got done watching it. I didnt like that it didnt have a happy ending. I felt that the first half of the movie was very boring. It was a good movie but not good enough and I wouldnt want to watch it again. I was upset when the main character finally settled down and went to his f buddies house only to find she was martied withblids. Then she had the gall to make it look like its his fault he could have wrecked her family life when he had no idea she even had a family.