I have the most amazing Fiance in the world, what about you?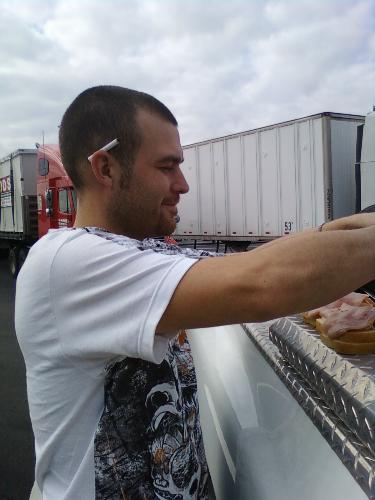 United States
January 13, 2010 9:11pm CST
I have the most amazing fiance in the world. I wake up, and he has breakfast ready for me before work every morning. When I get home, he's already at work, dinner in the microwave, and the house is spotless. I try so hard, to get up before him and do something nice for him in exchange, but he always seems to be one step ahead of me (: I can't wait to spend the rest of my life with him!
1 response

• Malaysia
14 Jan 10
hi roman .. u r very lucky indeed ~ i'll teach u something, after he has gone to bed, write a few very lovy "i love u" note, put them at the place he will go in the morning i) bathroom miror ~ firstt thing he will see when he enters or shaves ii) the stove ~ where he cooks ur breakfast iii) fridge door or inside ~ whichever appropriate iv) microvave door ~ dont put inside as he may miss it n get burned ~ so when he makes dinner he can see it v) last on the door, so when he walks out to work its there u can even use some short sweet poems dear ~ now u dont have to get up in the morning earlier than him, he may even end up beside u on the bed cheers