"Dog's Life"!!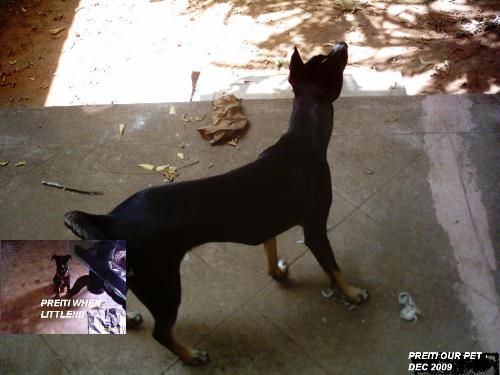 India
January 14, 2010 10:51pm CST
The term 'Dog's Life' is normally used derrogatively. But is a dog's life that bad? My pet lives in the lap of luxury. She has her own comfy bed, eats good food every day, is brushed and bathed and petted and loved. Has a Vet who takes care of her. Your views please.
1 response

• United States
15 Jan 10
I think so I would hate to be a dog. having to sleep outdoors in SOME peoples homes. Not all of the have to sleep outside. having to walk bare pawed in all kinds of mess and tracking it on people furnishings. No one bathes there dog every day. it's just not possible. Dogs are nasty to have indoors. I love the cute little one though..

• India
17 Jan 10
There are worse conditions under which humans live. A dog is wanted but there are countless human beings who are a load on society. If a dog is a stray that is the doing of man. A dog is an asset if it is treated well. But there are more human beings that sleep on pavements under worse conditions.