The Importance of a School Library

India
January 16, 2010 12:22pm CST
A library is a important part of a school.Every school should have a school library.It is a source of knowledge to the young minds.It develops the habit of reading among the students.Generally the school library subscribes to magazines,periodicals and newspapers.These may be a source encouragement for the students to read the newspapers and periodicals.A good school library keeps books on various subjects.The books on literature,science and history may be a pleasure ground for the voracious young readers.The students come in touch with the books by famous authors. The reference books may help them to learn more on various subjects.A good school library with a good librarian may help the students to learn the value of books and also how to handle books.As the books are expensive nowadays,the poor students may get help from a school library.
10 responses

•
18 Jan 10
I think the presence of a school library is a vital component of a students education. In the UK there was recently some talk of many schools considering closing their libraries to cut the running costs of the school. I was amazed to hear on the news that in the UK a school does not have to legally have a school library and that it is an optional extra, decided upon my the person controlling the decision making process. It is, however, a legal requirement that every prison and youth offending institute in the UK has its own library. It seems to be a ridiculous notion that those housed in such institutes are given this basic right when students being educated in schools are not. I think it would be a much fairer and commonsense practice if access to a library was a basic right in both cases.

• Philippines
17 Jan 10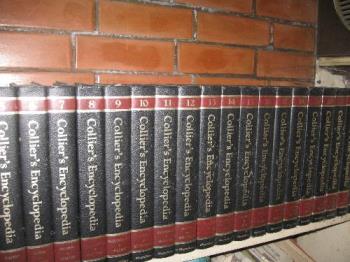 Hi Babu10, A library is a very important place to most students. Students go to the library to research on things not found on their textbooks. There you can find varied encyclopedia, books and other reference materials that they can read there. Although most of the household now have their own computers, other poor students still rely on libraries to do their readings and research. I know one very diligent classmate of my daughter. She did not have money to buy books and she is mostly found in the library spending any free time she had on browsing and reading books there. She cannot be in the internet cafes to do the research online because her money is even barely enough for lunch. I am so happy to see her finish the course and now she is a registered nurse.


• India
17 Jan 10
Library is very import for every school. this is a place in school where a student get the time to spent with books which are true friends and provide us knowledge which actually help in life to stand against any old situation.They are jist of the knowledge of our previous generation.

• India
17 Jan 10
The school students normally have one book for each students. So if library is available they can extend their knowledge...

• India
17 Jan 10
babu, Research suggests that School Library programs and resources play vital role in the developments of information-literate students. Role of the School Library:The School Library provides information and ideas that are fundamental to functioning successfully in today's information and knowledge - based society. Research studies continue to show that an active school library program makes a significant difference to student learning outcomes. Research shows that staffing is a crucial factor in providing effective programs for students, and a range of expertise is needed to form a suitable team.

• India
17 Jan 10
When I was in school I always used to school library book.It was very important for me.I have got lots of regional books including my course book it was very for me.

• Philippines
17 Jan 10
Hello babu10! Here in our school, library is not being utilized extensively. A lot of students are relying on the internet to source out their academic needs. That's why our library is like a ghost room; you can't find any people within it except for the librarian. It's so sad to know that a library, for modern student, has no use at all. :(

• Poland
16 Jan 10
Library is the heart of an institution.Informations and facts are kept along in the library.Students are in need of a library to support their studies.Many schools prioritized mainly the library.Lots of stuff are in a library such as books,encyclopedia,almanac,newspaper,magazines and other reading materials.Library is like a refrigator why?.It helps not to spoil the knowledge because it always maintain the safeness of the books.Lastly,books gives knowledge as library store knowledge.

• Philippines
16 Jan 10
hi babu! School library is really important. Especially in public schools whose students can't afford a single computer...some even can't afford to buy a book. I went to a public school when I was in high school and I do know how important it is to have a library where you can do some research. Most libraries now a days has computers too, which I think is very important. I agree with you, good books are really expensive now a days. With libraries, students are able to get informations that are valuable and important in their studies as well as on their everyday life, and that is for free.