Filipino nurses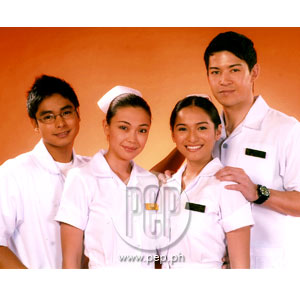 Philippines
January 16, 2010 10:27pm CST
Are you a nurse in the Philippines? How do you feel about being a nurse???
5 responses

• Saudi Arabia
17 Jan 10
I'm a registered nurse in the Philippines and I feel I can't be successful here. It's hard to get a job even on the job trainings/volunteers. I'm still waiting to be called by any hospital to be a volunteer nurse and I'm being hopeless now for my career :(

• Philippines
26 Apr 10
My sister is a registered nurse here in the philippines.and i can say that even if you are a registered nurse. if you dont have any money to use for application in other countries. you cant still work.

• Philippines
1 Apr 10
Well we have so many nurses here in our country and every year more and more are added up. It is sad to note that the opportunities for work as so little and if ever there are, the compensation is so low. That is why, I do not blame them if they work outside the Philippines to look for a greener pasture. I wish the government cad do something about this problem. It has been there long ago and nothing is done to resolve it.


• Canada
29 Mar 10
im a prn, usrn.. but i dont have the experience. i dont want to work as a volunteer, so until now, im waiting.. tho one of the most prominent hospitals in cebu have called me, havent heard any feedback yet.. i know its really impt for us to have exp, but as of now, im harvesting certificates, upgrading my knowledge, enjoying life while i can..

• Philippines
2 Feb 10
For me being a nurse here in the Philippines is becoming useless. Just this week new batch of NLE passers sprouted and that adding up to the unemployed nurses population here in the Philippines. Just a waste of money. Hoping to get a job but all you get is a paid training and it's not being recognized as experience. What's the use of a profession that you can't practice. I should have been a computer programmer then... I love nursing though but I am beginning to think it's not for me and I'm beginning to hate it. Such a waste of time.