what do you expect in the birthday celebration?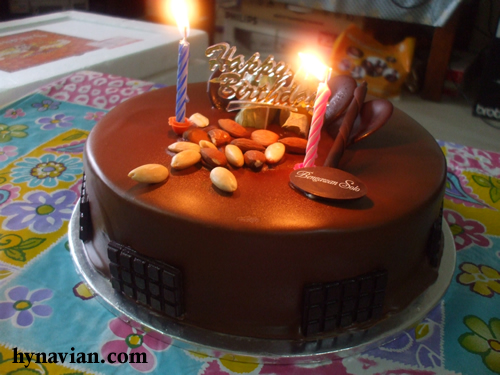 South Korea
January 16, 2010 10:29pm CST

yesterday,was my mother in laws 75th birthday, so we are having a family gatherings i suggested to my husband that maybe we should held it at the restaurant,but my mother inlaw wants to celebrate it at home.we are very busy to prepare the food,after my mother inlaw blew the cake we started to eat dinner,suddenly my brother inlaw cried he said,he is very happy that his mother reach that age..we just smile at it,but when my sister inlaw talk they begin the argument,

until my brother inlaw kick the table and all the foods was scrambled ..then they begin to throw the bowls to each other we are not expecting this kind of situation but it happens...my mother inlaws birthday is the day to remember..how about you have you ever experience this kind of celebration?what do you expect on a birthday celebration pls.share

4 responses

• Singapore
17 Jan 10
wow you mean your brother in law and sister in law started to quarrel and then everything went like wrong??? that's definitely unexpected. fortunately for us, we haven't had that experience. for us, birthday celebrations are usually a family affair. only when our children are at the age when they want to bring their friends do we have one. and when we do, we just invite their friends and our nearest relatives. we don't really have any games. the kids usually eat and watch tv or they might talk and play as well on their own. we prepare small gifts for all the kids that we give out before they leave. they're usually really happy with that.


• China
18 Jan 10
Hi marketing07.This is an unexpecting party.I can see you are unhappy through the lines.Everyone hopes to have a great party.For example me.I like simple party,just have a dinner at home with family.We don't have a cake,just families around the table talking and eating happily.Now people have lots of pressure and we don't have enough time for family.So a simple family dinner is what i wanted

• South Korea
18 Jan 10
yes, actually it was a simple dinner with family members but it turns out to be worst thanks..

•
17 Jan 10
Oh my, that doesn't sound like it was a good experience at all marketing07. With any celebration or special occasion, I think we all pray that no arguments, quarrels or fights break out and ruin what should be a memorable day. I expect in a birthday celebration a cake with candles, lots of food and drink, presents and of course, to be enveloped by friends and family




• India
17 Jan 10
hi friend.i would invite all my family members to my birthday celebrations.i would eat with them and goes outside for the party.i would also share all the things with them.we would be happy to stay together for few hours.i would also go to disco for some slow dance.i would made my birthday celebration more memorable.i would also invite my dearest friends.