Do you grow different colorful and lovely flowers in your garden or flower pots?

India
January 18, 2010 12:20am CST
All of us like to grow beautiful and colorful flowers in our garden or have some potted plants in our house. What kind of flowers and plants do you grow in your house? What are the different variety of flowers you have? I have all kinds of flowers in my garden as well as different colored rose plants too. I love gardening and take good care of my plants.
7 responses

• India
18 Jan 10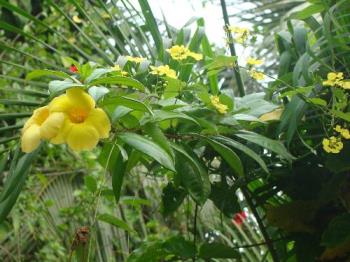 My main hobby is gardening and I had my own company designing and executing landscaped gardens. The garden that I have now has several perennial flowering creepers,plants, trees and bushes as also some seasonal flowers. I also have roses.

• Chile
26 Jan 10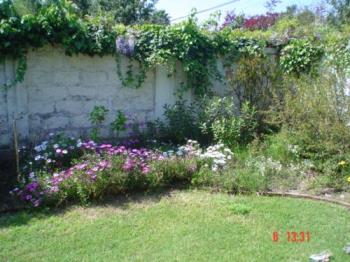 I love gardening although this year I had a lot of extra problems because a GermanShepheard puppy came to my life. But now I´m slowly putting it together again after building a fence to part my garden in two. Lola has the front part and the rear garden is mine. Fair enough, I think. As I grow old, I have tried to discover flowers that are beautiful but don´t give too much work. My country has a mild climate so that helps too. Besides the planted flowers, I have a rather big cacti collection. The fun part of it is that all of them have been grown by me from cuttings. Only 2 or 3 are presents. Happy gardening!


• India
19 Jan 10
Hi yogambal, Gardening was my hobby when I was a student

. There were different types of plants in my garden including different types of roses. I love to collects plants from friends and relatives. My mother helped me in gardening. Now I am no longer in my native and shifted to the city after marriage. We are on rented house and earlier we were on top floor so there was enough space in terrace to keep plants in pots. Now we shifted from there and living in ground floor and there is no space for plants

. I can make my garden once I own a house.


• Anantapur, India
19 Jan 10
hi yogambal, it is good habit,everybody loves flowers,it give more pleasure to see flowers,you can save space by using potted plants,some may hang to the sealing,if you know gardening you can do miracles in this,are you growing an miniature trees also,now days it is costly to purchase flowers from the market,you can also make bouquets with flowers and may be presented for some occasions,have a nice day

• India
18 Jan 10
I like to have lots of flowers and flower pots at my house. My parents grow lots of plants and they majintan them properly. I live in a rented apartment in a city. I don't own land to grow flowers. I don't know if my house owner will appreciate if I grow flowers in his land. So, I am not in a situation to keep them even if I like flowers and plants.


• Philippines
18 Jan 10
I am not much of a gardener. I never had the patience to care for plants. However, I do like seeing gardens. I like seeing happy (read: healthy lol) plants and pretty and colorful flowers. Roses, mums and tulips are some of my favorite flowers. Cheers!