USANA the no.1 food supplement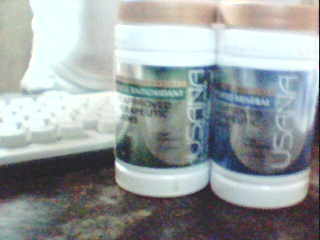 Philippines
January 27, 2010 1:37am CST
Ive been using usana for the last 3 mos and you know what i dont get tired,i sweat a lot, i have a good sleep, my sugar count level has lowered down and it boost my immune system. this is the no.1 food supplement in the whole world. it has complete vitamins,minerals and nutrients that are needed in our body and the it has 31 added nutrients that will boost our immune system. For those who are interested about USANA feel free to leave me a message and will try to reply.. Have a healthy lifestyle with USANA
3 responses

• Philippines
25 Aug 10
I also joined USANA as a distributor but I don't have much luck inviting others to join. I do much better selling their products because they are really effective!

• Philippines
23 Jul 10
I totally agree...that's why i'm distributing this products. I know i'm helping others by being a distributor and compared to other supplements, it really is value for money. It helped me not only with my physical health but w/ regards to self-improvement and positive attitude formation. I've also known great people in this company.I'm proud of representing this company.

• Philippines
25 May 10
I heard lots of good report about USANA especially last year when they were opening their Philippine branch here. They indeed have excellent products that are considered anti-aging. And good for you, you have joined them, you are in the position to benefit from the health and wellness boom that is going to happen in the coming years. You will be reaping the rich reward of good health and wealth just stick to it and work it out.