Croatia - a small country for a great vacation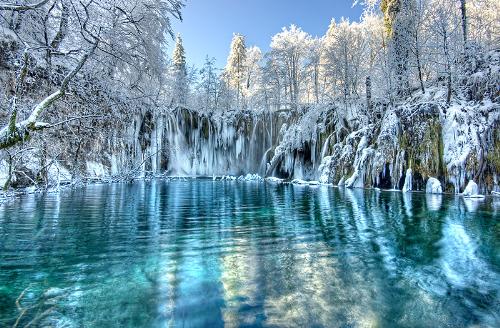 Croatia (Hrvatska)
January 31, 2010 8:03am CST
Have any of you ever been to Croatia? No? You should. If you love diversity, Croatia is the place for you. Beautifull sea, more than 1200 islands, clean rivers, lots of mountains, plains, national parks and many other great things to enjoy. If anyone has been to Croatia, I'd love to hear your comment please. Thank you. =)
8 responses

• Gold Coast, Australia
27 Feb 10
I have not been there, but from the pictures that I have seen of the country, it looks like a very beautiful place.

I must admit to being surprised a few years ago when I learned how nice the scenery was there, as my initial views of the country over the years were of it being a war torn country with not much to offer.

If I ever get over to Europe, which hopefully one day I will, then I will check it out. I do know of some people here in Australia who have Croatian heritage.



• Croatia (Hrvatska)
31 Jan 10
Well, I can recomend lots of parts of Croatia, it all depends what you like. If you are an outdoor type of person, that likes nature, hiking, rafting or any other kind of adrenaline tourism, I would recomend part of croatia called lika, it is filled with numerous rivers, creeks, mountains, caves, lakes, anything a outdoor person might want. If you love the beach I would recomend visiting our islands, whichever you choose, you can't go wrong(Kornati is a real pearl) or settling in on of the towns on the coast. If you like culture tourism, I recomend visiting Dubrovnik, a world famous town(used to be a town-state till 17 century)that has kept it's old centre just as it was centuries ago. Also the sea and nature there is beautiful. Also if you like ski tourism, Gorski-kotar is a good place to visit, a special place, lots of mountains and snow, and it's just 40 minute drive to get to the sea and the beaches. Well, that's the short story on it, if you are interested in more info, just leave a comment, I'd be happy to answer you. =)

• Croatia (Hrvatska)
31 Jan 10
Language is a bit tricky, similar to most of the Slavic languages, maybe Russian,or Polish.


• Philippines
1 Feb 10
wait,*googling* OMG i love it:)) how nice, haven't heard it yet, but based from what I saw, whoah!*silent* hahaha:)) so, how do you pronouce croatia?:) I'll include this place in my country-visit-list:D might go there someday:D thanks for sharing:)

• United Kingdom
31 Jan 10
Yes, I have been to Croatia in 2003. I would love to go there again in the future. I got a bus all the way down to Dubrovnik. I loved that beautiful looking city. I enjoyed visiting the old town and the woody looking island. After hopping down to Montenegro I went on a boat to Mljet Island. I adored the national park with the lake. It was amazing when I went up to Trogir. I stayed at a campsite by the beach. I enjoyed looking around the splendid old town. I wish I had gone to Plivice Lakes but I ran out of time. Finally I went up to Slovenia.

• Croatia (Hrvatska)
31 Jan 10
I'm glad you liked it. Visit us again. =) And thank you for the comment.

• India
26 Mar 10
Hi, Could you share more details as to the cost of sight seeing, flight, local transport. Also, more places to see, Hotels etc. Is the information available on Lonely planet ?

• United States
2 Feb 10
oh its on the top of my list. I hear that the beaches are the best around and from the pictures I have seen there are a lot of beautiful places in Croatia. I hope I get to visit there some time really soon.

• India
2 Feb 10
I have never been to croatia. I haven't heard about this country much. But as you have said it is a wonderful place, I would definitely do some research on internet to find out more about Croatia.

• Indonesia
31 Jan 10
i never visit croatia. maybe because it`s too long from my country (Indonesia). but croatia is well known because part of Yugoslavia and because of soccer. most of football lovers from my country know dario simic, alan boksic, davor suker etc. they are great football players.