Do you like flirting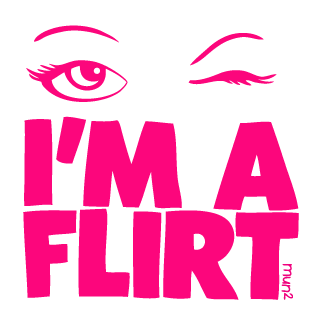 India
February 2, 2010 4:30am CST
Hello mylottors, We all know that flirting has became a trend these days in the whole world, each and everybody does flirt whenever he/she gets chance of doing this, about me I do flirt occasionally but one thing I keep in my mind that it never hurts someone, I don't want to play with the feeling of someone else whenever I found that my flirting is going to convert in a serious mode I open the secret that I am just flirting/kidding, so often I have failure in flirting with others... Do you flirt ever or like flirting?
2 responses


• India
3 Feb 10
Well gracce, it's our own likes and dislikes if we don't like anything it's matter of choice, I am also allow only the flirting which not harms anyone's feelings, and humble and generous flirting is just fun I think. Thanks for your response.

• India
2 Feb 10
I don't like flirting. It is difficult for me to take it when you say that flirting is now a fashion in world. I don't like flirting and I don't like it when people use bad words to me. A bad word will never come out of my mouth. My Dad uses a lot of bad words and it is something my mother hates a lot. She never uses any bad word.

• India
2 Feb 10
Hello daliaj, from the word which I used "TREND", I mean that most of the people in this world now do flirting with each other in relations, in business concerns, in friendship etc. and I think flirting isn't mean to tell bad words to anyone peoples do flirting in many ways they use someone, they make fool of anyone, they praise falsely and so, if you don't flirt it's your quality and don't use bad words it's quite appreciable.