DO you have the habit to eat some fruit after meal?

Indonesia
February 10, 2010 4:02am CST
When I was young, after lunch or dinner , my mother would prepare some fruit, and insist that we had to eat it. She said it was good for my health. Then it become a habit to me to have some fruit after meal.Now I become parents, I do the same things to my children. Because I know that fruit is good to us. Some fruit even has some kind of treatment to certain illness. An apple a day , keeps a doctor away. So I insist that they have to eat some fruit everyday. I do not know whether everyone have the same habit as me. Would you like to share it?
7 responses

• India
10 Feb 10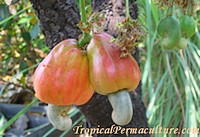 We have a banana after each meal and other fruits during any time in the day. Fruits are an essential part in our diet and there is not a single day that we will be without any fruit. I have my own fruit garden and that makes it even easier to ensure that we have fruits round the year.

• India
11 Feb 10
You are most welcome. There is no market for my home grown fruits and so I distribute them to friends, family and neighbours.

• India
12 Feb 10
I do have the habit to eat some fruits after my lunch and dinner.My dad loves to eat fruits, so do I and he always makes sure that we eat one or two varieties of fruits atleast before or after our food.We usually have a banana, papaya, water melons, apple or orange.

• Indonesia
18 Feb 10
Hallo...it's a good habit..but we never eat fruit before meal. Wont it be better to eat the fruit after meal? If we eat fruit before meal will make us full, so we can't eat much on main menu...do you think so? Thank you for your response ..Happy lunar new year!!!Gong xi gong xi


• Indonesia
12 Feb 10
Oh really...it can help to loose weight? I think it depends on what kind of fruit you are eating. I only know that some fruits like orange, pineapple, lemon, will help me to clear away all the fat and oily things, but some fruit will even make me put on weight....like avocado, durian, etc...but usually I wont eat this kind of fruit after meal. I will eat apple, orange, melon,etc.

• United States
10 Feb 10
Eating fruit after or with your meal is a GREAT habit! I used to eat a great deal of fruit as a child and getting older I neglected this practice. My health has suffered greatly from it. My dr. highly suggests fruit with every meal. Especially since I can't stand veggies that much. Your digestive system will run smoother if you have this habit.

• Bulgaria
10 Feb 10
No I don't. Actually I don't eat fruits often. When I do it. its usually during lunch and dinner, I don't have the habit to have a dessert.

• India
10 Feb 10
no i dont have that habbit of eating fruits, but i like to eat some crunchy or salty snacks after food.


• Indonesia
10 Feb 10
Hi...I think maybe after you become parent, then you will understand your parents good intention. And you will start doing the same, to insit your children to have the fruit after meal everyday!!! I think this is a good habit , no harm to pass it to the next generation...do you agree? Happy mylotting!!!