Where do you usually find a wall clock in the house?

Philippines
February 17, 2010 9:03am CST
I am very conscious of my time. In fact, I have placed several wall clocks in our house, aside from the wristwatch I am always wearing. These clocks can be seen in our kitchen, dining room, living room, bedrooms, and even in the bathroom. But if there's only one wall clock, where should it be located? I think it is either in the bedroom or living room. How about you? Where should it be?
4 responses

• Philippines
15 Nov 11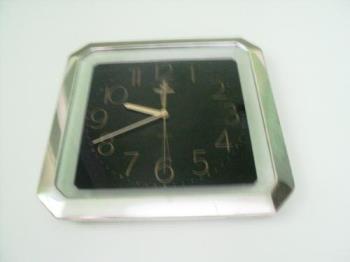 Even in the bathroom you have a wall clock? You must be really so time conscious! Well at home I have wall clock in the living room, also in my kitchen, one in my master bedroom and one in my study room. I don't think one wall clock would be convenient for me because I also do look at the time very often and not very fond of wearing wrist watch when at home,so if I'd still have to go to another room just to look for the time that would be too consuming. However, if as you asked there is only one wall clock, then I think I'd place that wall clock in my study room because that is the place where I mostly stay.


• Philippines
18 Feb 10
It's always located in the living room. We always hang around the living room watching tv, so I guess it's best to put it there.

• United States
18 Feb 10
I only have one wall clock in my home. I don't really look at the time too often. I keep my cell phone on me more than anything and this is where I check my time most often. I think there should always be a wall clock in the main living area if theres not one anywhere else in the home.

• Indonesia
17 Feb 10
if its only one wall clock in my house, i would put it on my dining room wall. because it is my family's favorite place. everyday we gather in our dining room. not just for having meal but also talk for sharing our daily activities. thanx, happy mylotting!