do you agree that cultures become international?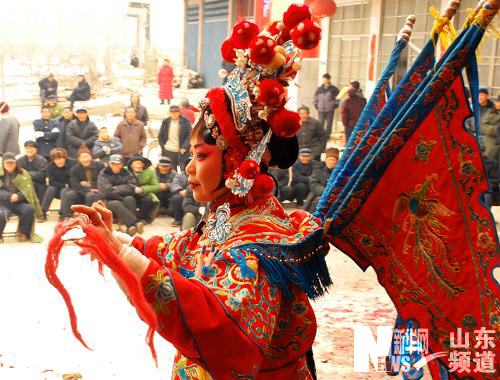 China
February 18, 2010 10:30am CST
today i have seen a very eye-catching photo in which an American girl is content in showing her traditional Chinese costume. she fits perfectly in the well-decorated hat, earrings, and slendid robe that apparently originate from a Southern Chinese ethnic group. the girl in this picture has the moving smile. i think the sense of harmony that permeates this picture is representative of a new global tendency, that is, people of different nations begin to seek profound mutual enderstanding and friendly communication. as the result, cultures become international.do you agree that? do you think the cultures become international nowadays?
5 responses

• Philippines
18 Mar 10
certainly, vinabee. there's no other way now but to share cultures internationally. the global community is already in our midst. there are no more boundaries and cultures are already on the mix. so, we should now participate in the great cultural change, that of an international culture rooted in the many cultures of various peoples of the world.

• United Kingdom
20 Feb 10
I think it is an excellent way to teach others about the culture in China. An American wearing traditional Chinese clothes can gin an understanding of the culture. I think it is friendly and wise to mix in that way. Cultures in the world are mixing and that is peaceful. I know that cultures are becoming international. There is value in knowing the old traditions in the modern world.

• Mauritius
18 Feb 10
Hello Culture are definitely becoming international - I would rather say Global. And that thanks to technology. It all started with television, cinema and now with computers and internet citizens of the world are more in a position to know/ learn about cultures that are in other parts of the globe. Given education has become more accessible to more people as weel, tolerence and respect for other have grown. Therefore, it is not surprising to see an American girl wearing a Chinese costume or a French girl wearing a traditional Indian dress. Long live the world!!!

• India
18 Feb 10
You are right. As all are now exchanged and in the synthesis of all culture of the world we get a new culture and that is international culture. Cultural harmony of the different culture give the new idea of world community and international culture.

• China
18 Feb 10
Actually I think that is a good way to keep cultures flesh by introducing them to the people with different background. On one hand, people of different nations will benefit from the different cultures. On the other, the culture will become increasing popular among human beings that it may develop to some degree.