Soap or body wash? Which do you prefer?

United States
February 26, 2010 7:45pm CST
Personally, I am a body wash person. Soap makes my skin feel all dry and tight. I used to use soap a lot as a child, but now I absolutely cannot stand the stuff. Plus, body wash has more suds which is more fun. Haha. So what about the rest of you? Do you enjoy soap, or do you like body wash? Also I think I enjoy body wash because they offer a greater variety of scents. Soap doesn't have a lot of scents, and the ones that they do aren't as enjoyable compared to body wash.
6 responses

• Canada
1 Mar 10
I LOVE my body wash! My morning shower (with body wash) and my morning coffee are two things I can NOT start the day without! I love the smell, the suds, the moisturizers in my body wash so my skin stays fresh, smooth, and smelling yummy all day! I use the Dial Cranberry with AntiOxidant Pearls Body Wash! LOVE it!


• Philippines
9 Apr 10
There was a time in my teens where I only used body wash, I really liked to use body wash and I hated soap. But right now, I cannot use body wash anymore since my mom doesn't like it and she wants soap instead. Well, I think I'm gonna be using body wash again when I already live separately from my parents.


• Philippines
10 Mar 10
Soap is still the best option for me. There's something girlie about body wash.

• Indonesia
4 Mar 10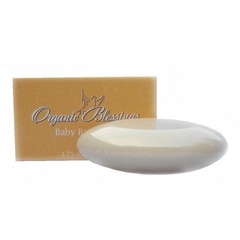 Actually I use both soap and body wash. When I'm in hurry I use soap, because it's faster, using body wash will make play with the bubbles and it requires more time

. Yo are right that some bar soap cause dryness on your skin, that's why I use baby bath soap. It moisturizes my skin and leave it so soft and smooth. Not to mention it smells so good too! :)

• Philippines
2 Mar 10
Just like you, when i was a child, i was using a bar soap which, as you said, makes your skin dry after showering. I love using my body wash right now because it has the silky-feel afterwards. i dont feel any irritation on my skin and leaves no rashes unlike in some beauty bars.