tsunami alert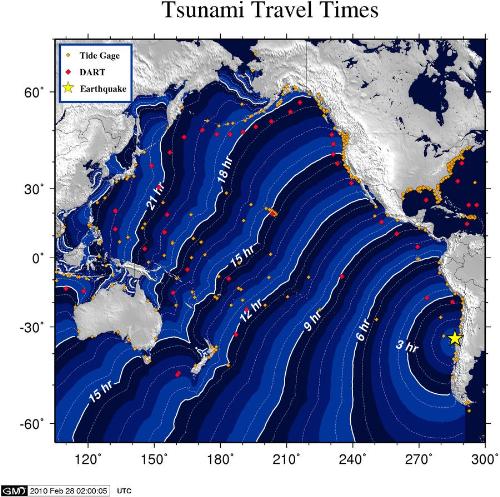 United States
February 27, 2010 9:20pm CST
From the earthquake in chile there has been an tsunami alert that has been sent out. I thought this wold be an helping information to the people out there. Please go through this and do include your inputs too..I am a person who believe that by helping others we can make earth a better place to live..
2 responses

• Canada
27 Apr 10
Wow. Has this been a recent development in the case? Do you know what the tsunami would be caused from? Would it because caused from the after shock of the earthquake? I'm thinking about this because i know after there is an earthquake there is always the chance after it happens of aftershocks occuring. These can be pretty dangerous and now there's even the chance of a tsunami. Thanks for the alert!

• India
28 Feb 10
These alerts can reduce the intense effect of lives and welath of th people of there. I helps a lot to protect themselves from the coming natural calamity. The government also gets the time to prepare to protect their countrymen from this calamity. We human being are helpless in front of the nature anger, so we can protect us not stop this.