Summer is Here!

Philippines
March 2, 2010 10:48pm CST
It's too hot here in the Philippines! I can feel the summer and I just wanna go out and swim at the beach. What are your favorite activities during summer? I love to travel! Go out everyday and go someplace where I can chill. This is the time for ICECREAM party. And our favorite Halo halo (mixed fruits with ice and milk) and Mais con yelo (corn kernels with milk and ice) I hope you guys also enjoy summer! But I still hope we have winter here in Phil. LOL!
8 responses


• Philippines
10 Mar 10
We will be having a family reunion this summer and we will spend our time at the beach. So excited to see my aunts, uncles, and cousins!!!

•
7 Mar 10
Yes I do love to travel around the Philippines and this summer I am going to Boracay with my cousins! We already have our tickets and arrangements so we're all good to go! We all know that Boracay is the number one summer destination here in the Philippines.. ;p I'm so excited! and this is also one way for me to unwind as well. I love to unwind, to walk by the shore and just listen to my ipod and reminisce or think about what lies ahead. ;p To those people going to Boracay this summer, see you guys around! ;p

• Lapu-Lapu City, Philippines
3 Mar 10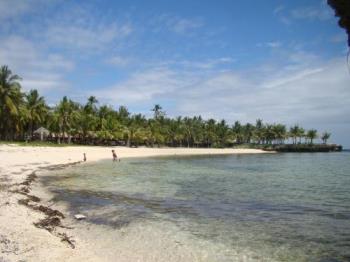 this one of our favorites during summer. the picture below is a shot from one of the best resorts in mactan. this is where most of us pinoys love to go to when it is extremely hot, right? of course, it's best to get to the beach with lots of foods and drinks too.


• India
3 Mar 10
Yes summer is near but i think i'm far from winter because in Darjeeling its too cold and i can't even think about my summer. If summer comes out here then i will have lots ice cream and wear summer costume.


• Philippines
3 Mar 10
I also love summer but I don't like it if it's too hot, especially at night. It's so hard to get a wink. But I don't mind the heat if I'm in a beach or a swimming pool, knowing that I will submerged myself in water and I'll feel refreshed after. I equate summer with swimming. I love snokeling, diving, kayaking and riding banana boats. I haven't tried other activities like wakeboarding or jetskiing but I would love to try.

• Philippines
3 Mar 10
Definitely going to the beach. On regular days though it's nice to find the coldest spot in the house and just lay idling and stuff since it's too hot to do anything in the afternoon. When it's not so hot though it's always nice to hang around parks and other breezy places.