Do you have good credit?

United States
8 responses


• India
17 Nov 06
Tell me how, beacause mine is not too good.

• Philippines
17 Nov 06
what credit are you talking about.... greetings. : )

• India
17 Nov 06
I am quite young and have mantained a god credit so far... Aneewayz... Thanks for your question... Its really nice to be here at my lot... Are you guys here for money or just for fun...

• United States
17 Nov 06
Mine is okay too. We are working to improve our credit score, but it can be difficult. My husband was married before and when him and his ex split up they distroyed each others credit.

• United States
16 Nov 06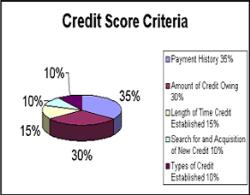 I actually have NO credit. I've never had a credit card since I just use my debit card. It's annoying, because when I want to rent an apartment or something, I need a co-signer with good credit.