What have you done for love that you never knew you were capable of doing?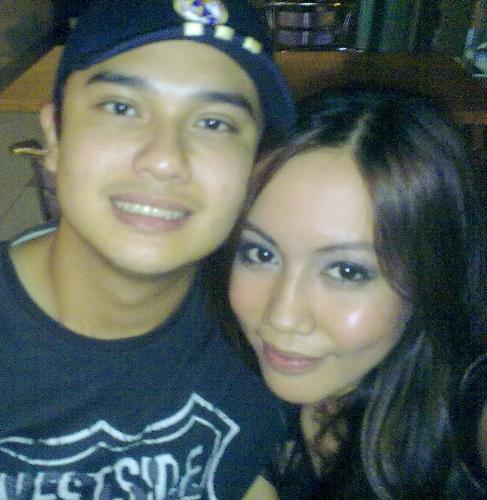 Philippines
March 11, 2010 4:44pm CST
Most of us has probably heard the line "love is patient, love is kind..." Always it has been said that if we really do love someone, we can be strong for him or her and endure and do things we've never done before. I myself WAS very picky with the guys I got into relationships with. I don't usually want to just "settle," I used to always look for the best where there is no much problems involved. UNTIL I MET MY BOY FRIEND. He's always away because of his field of work. He comes back only for a few weeks and after that he's gone again. He won't even be with me on my graduation or on my birthday. It's a really sad thing though, but I guess when you really do love someone you can go leaps and do and endure things you've never done before. That's what's happening to me now. I always knew I didn't want a long distance relationship but since I love my guy so much, I learned to understand and sacrifice in order to keep us. How about you guys, what things have you done for your loved one that you never knew you were capable of doing? Love really is a strong thing that can change most of us. It makes us do things we never thought we can do before!
8 responses

• Philippines
12 Mar 10
I never thought I was capable of cooking because I am just used to being pushed out of the kitchen. I never had a hands-on cooking experience not until I met my husband,. He encouraged me a lot because he saw how much I am interested in cooking. Now I am addicted in cooking and I love to experiment and have him taste what I prepare. For me, it's very fulfilling to cook whatever my hubbie wants to eat.

• Philippines
12 Mar 10
Oh, that is just so very sweet, Mavie! Cooking is one of the sweetest and nicest things a woman can do for a woman. It's good of him to have encouraged you as well. I think it's healthy for relationships to have this kind of "extra push" and motivation. It helps couples grow and better themselves. Kudos to you and your cooking my friend! I do hope I learn to try to cook too! Would love to do that for my man as well.

• Philippines
14 Mar 10
Yes I also find it sweet to cook for a partner. I feel very inspires to cook for my partner even if at times I feel very tired from work, I would still cook for him. You can learn how to cook gradually, if you are so much interested in it, then don't be scared to try it. Trust me it feels very good!

• United Arab Emirates
12 Mar 10
I have beaten a guy up for a girl i love

• Philippines
14 Mar 10
Oh that's cool! What did that guy do to your girl anyway?


• Philippines
12 Mar 10
Aww, thank you for the kind compliment, G. :)

• Philippines
12 Mar 10
I never knew I would stay in a relationship for more than 5 months. Until her. I was serious with her and never want to find another.

• Philippines
12 Mar 10
Aww, that's entirely sweet! Congratulations on your relationship, you've been together for a really long time! Do you plan on getting married soon? :)

• Philippines
12 Mar 10
i had long distance relationship my partner is working abroad. so it means that we see each other once a year. though we always chat and he calls me, i still miss him terribly. i never thought that i could become more patient waiting for him always. i also learned not to become a person that is so full of pride. what i do now is i text him some sweet words so that he will be happy.

• Philippines
12 Mar 10
That's really good and sweet, Krisnel. So true, that's one thing long distance relationships can actually do for us. I never knew I was capable of handling things like that. I didn't handle things gracefully the first time but love just softened my heart and made me patient and a person without pride. Oh the power of love! I really do applaud you though, one year is a tough thing! But with what you two are doing you just prove how strong both of you are. Regards to both of you and continue staying in love!

• Philippines
12 Mar 10
Little bits and pieces. I have learned to do laundry... til I met my wife. She on the other hand, never thought she'd be able to cook for someone til she met me. Now she's the bestest cook ever. =)

• Philippines
12 Mar 10
Oh that's so sweet! Really nice to hear that both of you developed new skills (is that the right word? lol.) because of each other! Really sweet to think that you're the first guy she cooked for too! Laundry isn't really my thing. I really do hope my boy friend does that for me when we decide to stay in together. LOL. Stay in love you two!

• Shingle Springs, California
11 Mar 10
I'll let you know when I find it.

• Philippines
11 Mar 10
LOL. Yeah I guess it'll just happen at the right pace and right time with the right person.