What is the best gift for your girlfriend?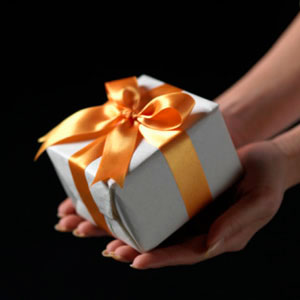 Philippines
March 20, 2010 10:18am CST
Hi friends, You see our anniversary is coming near and I need a romantic gift, What do you think is the best gift that will make a girl so move. I'm thinking a ring in top of the cake, is it bad? any suggestions?
3 responses

• India
21 Mar 10
give her something that money cant buy. Give her a hug and a kiss. She will remeber this for a long time. A hug will spke more than a cake and ring.

• India
20 Mar 10
Wow thats a romantic gift! a ring on a cake..cool one!. Well for my love, she loves soft toys, so i got her a pink teddy. The speciality is the teddies heart can be opened. So inside that i have put a heart made out of a candle wax and i have my put my photo in that..to symbolise the pink teddy is her and inside her heart is me!!

• Malaysia
20 Mar 10
A gift that you DIY is the best gift. Probably a slideshow of the photos both of you took with sweet memories?