Couchsurfing. Is it a good idea?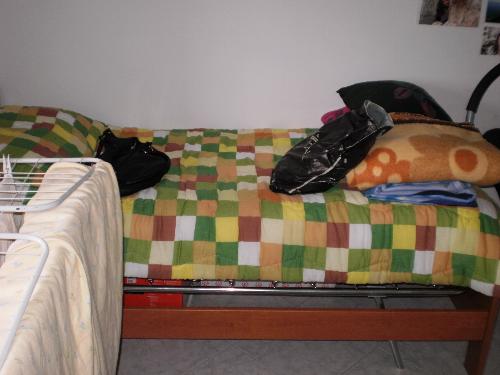 Italy
March 22, 2010 6:21am CST
Hi. I often travel with my tend and car or go in hotels with my girlfriend, all around European countries. I've heard about couchsurfing, where previously contacted people allow you to sleep on their couch for a while. Is it safe? Do hosts accept two or more travellers? Has anyone had some nice experiences and wnts to give advices? Please share your comments!
3 responses

• United Kingdom
22 Mar 10
I have heard about couch surfing and think it seems like an excellent idea. I think that is is fairly safe but there might be some exceptions. I imagine that the hosts would happily take one or two travelers. I wouldn't go in for couch surfing because I have a baby daughter and a disabled toddler son. I believe that is in fascinating to be able to mix with the local people and find out about their culture. Rather than stay in a hotel I suggest couch surfing or a locally owned guest house. Happy traveling.

• Italy
25 Mar 10
Mixing with locals is indeed the main motivation to go for a couch in a house: people hosting surfers know their place and the surrondings very well and can help us visit sites that otherwise we would never discover because of time and paper guides which we wrongly believe explain and illustrate everything. And if we are lucky they may also cook for us!


• Denmark
28 Apr 10
I heard about couchsurfing a while ago, and I had a look at the website. It looks very interesting, and my husband and I are thinking about travelling that way in September and October. We plan on visiting many different European countries and it could be interesting to stay with some of the locals. It would be a way to save some money, and at the same time it would be a great way to learn more about the countries/cultures.