Would you prefer listening to Original Composition songs or Revival?....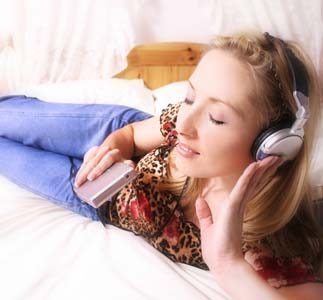 Philippines
March 29, 2010 4:58am CST
Nowadays, singers were know by their own interpretation of a song from a former singer. Like for instance in the Philippines, Make Your Momma Proud or known as MYMP revived some of the many Original songs like "Nothing's Gonna Stop Us Now" by Starship, "For All of My Life" by For Real, "Especially For You" by Kylie Minogue and Jason Donovan. In the International Scene, one example is of David Cook had his own version of "Always Be My Baby" originated by Mariah Carey. Some people admire listening to revived songs because it has a new taste that fits today's generations. Some would really adore to listen on original music for it really captures the heart of the listener. What would you prefer?.. Do you admire original composition or the revivals?... Is the revival songs much better than the original?... Everything is just music to our ears...and we must appreciate it.
4 responses

• Philippines
29 Mar 10
i would prefer to listen to the original songs because they bring back memories and feelings of long ago. revivals are okay because they bring freshness to the music and it's a sure way for 2 generations to appreciate the same music or song. my daughter would usually like a current song without her knowing that it is a revival. whenever i tell her that that sound is from long ago, she would be surprised and then we both feel some sort of bonding whenever we both sing together same song. Nice!

• Philippines
29 Mar 10
wow!!!! that's great... two generations meet and it's just a song away... at least revivals can cope up with today's music... and originals make take you to trip down memory lane.. =)

• Philippines
29 Mar 10
There are songs that are really good, specially those original composition, whenever someone revive them i dont know but for me the original is still the one more appealing.I can say that revivals are good but to the extent of even better than the original, i dont think thats true for every song. Yes there might be some with that kind of quality but not most ;)

• Philippines
29 Mar 10
you are right... some revivals were made better than the original but it doesn't mean that it goes beyond the original, for it will not be famous without the genuine.. ;)

• Philippines
29 Mar 10
For me it depends. Because there are some revivals that I really like over the original, but there are also some revivals that just make me go "EH?!". Though I would really appreciate it more if artists come up with new compositions. We need fresh songs.

• Philippines
29 Mar 10
To me, it depends on who sang the original and the revival. I sometimes liked the original more and sometimes I liked the revival. It really depends on the artist to me, and also on how she/he revived it.