summer vacation

April 12, 2010 8:46am CST
hi guys! my family just came from boracay! It is already our summer getaway. every year, we set aside a special time to be spent together and to enjoy each other's company. We thoroughly enjoyed the trip! We basked in the heat of the sun, swam together and had a good nightout. Boracay is a very good choice for a summer getaway. It is complete. If you are looking forward to a commune with nature, you can have it! If you are looking for socialization, you can get it to the max! What with lots of people around, plus the concerts at night and happy hours at the hotels. You also get the advantage of a spa... and the shopping for nice cute things. What about you? What do you usually do for your summer getaway? Interested to hear from you guys!
3 responses

•
13 Apr 10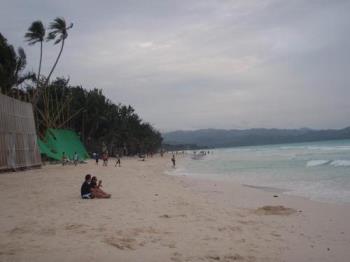 wow that's great!! I'll be going to puerto galera this weekend with my high school friends and the next month I'll be going to Boracay with my cousins from my father side.. I am so excited!! Summer Get away!! ;p cant wait to go to the beach! :)

• Philippines
13 Apr 10
I am sure you and your family really enjoyed the vacation! Summer is a great time to go to the beach and swim! I especially love Boracay because of its white, fine sand and of course, its clean and clear waters. That is why it has been considered as one of the best locations for a summer vacation getaway. I know that there are lots of people swarming around the shores of one of the world's most famous beaches especially now that it's summertime. I have not been to Boracay this year yet. I have been there last December and its also full of tourists, both foreign and local. Instead, I went to Guimaras, another beautiful beach spot here in the Philippines. =)

• India
12 Apr 10
I seriously miss my school summer vacations very badly these days.It is so hot and I have to go college,since we do not have summer vacations as such .We only have inter semester gaps for one month july.Previously summer holidays were so much fun and now I hate it.