Can a single person rape a girl/woman?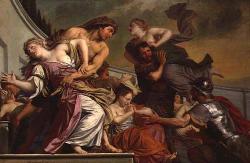 United Arab Emirates
November 16, 2006 4:35am CST
I have seen many times in movies and read in newspaper. I want to know from mylot user that Is it possible for a single man to rape a woman? My personnel opinion is, Its not possible what do you say?
2 responses

• United States
17 Nov 06
yes it is possible for one man to rape a woman, and like the one before me, I speak from personal experience. I was pinned against the and then trown to the bed and pinned there as well.

• United States
16 Nov 06
i say yes its possible (speaking from personal experience) movies are always going to have more then one person raping someone, even men in prison rape in pairs. i don't know what causes a person to do that its awful to experience but to answer your question yes one man can rape a female without assistance