Things we don't want to do.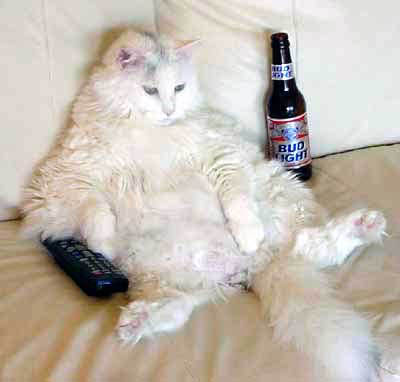 United States
April 17, 2010 5:39am CST
We all have things we don't want to do. I don't want to do dishes. I don't want to do laundry. I don't want to have to cook. I want someone to do all of those things for me, without me having to work to pay them. Doing things we don't want to do is an inevitable part of life that we're going to have to face. So, the question is, "What do you have to do regularly that you really hate to do, but do it anyways because there's no more ways to put it off and you rally need to do it?"
9 responses

• Spain
17 Apr 10
i hate waking up early leading to work but i need to do it. i just wish that we are living backward wherein the means of living is right at the backyard....you know...

• Spain
17 Apr 10
anyways, as you have said, life is so precious that we need to cultivate it...

• Philippines
21 May 10
show up for work? ha ha ha...seriously, if i could find a better one, i'd ditch this. work becomes a lot easier to do (no matter how hard it is) if you do love it.

• United States
22 Apr 10
yeah, i hate doing housework too. that is why i do it as needed.

• Philippines
20 Apr 10
I once paid someone to do my report back when i was in first year college. I didn't wanna do it cuz it's so long and i have to do this lettering thing cuz it's a standard format for our report. I knew someone who works on it and get paid so i hired him.

•
20 Apr 10
Any chore is a real pain for me but I like a tidy house so I just get on with it. One thing I hate to do is the dusting. We live in a very dusty place so on a windy day the dust gets blown in and settles everywhere. Honestly, if I sat still for ling enough I'd get covered in it too. LOL!

• Singapore
18 Apr 10
There are tons of things which I don't want or don't like to do, but have to do it nonetheless. I dislike going to work early in the morning, because I always like to stay up late to do my stuff and some self-studying. I dislike tax filing but I have to do it in order not to get myself involved in unnecessary troubles.


• Philippines
17 Apr 10
Well, i don't want to see and interact to some people that doesn't gives me negativity during my day but i can't avoid them everyday for they are part of my life and i have to deal with it. I just take it as a challenge that these people will make me a better person.

• Philippines
17 Apr 10
There are many things that i don't want. one of those is studying. I also don't want to wash dishes or clean our house. its very tiring for us men. I just want to sleep and sleep after that eat and use my pc. i don't care if my mom gets angry because hate that stuffs it makes me like a girl.. no offense im just citing my opinion here... hehehe thats it...