To anyone who understands Filipino language (a.k.a. Tagalog)...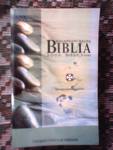 Philippines
April 18, 2010 1:25am CST
...and at the same time, a worshipper of God the Father and of His Son, the Lord Jesus Christ. We have come across this audio Bible (New Testament only) which is downloadable for free. I really love this because not only it's in Tagalog but also it's dramatized. I can recognize the drama talents who portrayed various roles. They were from DZRH, our nation's leading radio station, and they really gave justice to their roles particularly, the ones who played as the Lord Jesus and the apostle Paul. By listening to this, you will feel like you are directly preached by the Lord and His apostles such as Paul, Peter, James, Jude, and John. I can no longer count how many times I listened to this but each time I play it back, I learn something new that strengthens my faith. An experience only a fellow Christian can understand.

Here is the website: http://www.faithcomesbyhearing.com/store/tagalog-1996-magandang-balita-biblia-revised-new-testament-download-file
4 responses


• Philippines
20 May 10
thanks clowdine. i have been searching from a website such a audio file in tagalog. i only found a text copy online. through biblegateway.com, i found audio Bible but in english. on this site i could only get the text copy and not the audio. though i haven't browsed so much yet on this site. now i am currently listening to the site you just posted here. thanks and God bless you for being an instrument of evangelism. mabuhay ka.

• Philippines
21 May 10
To God be the glory, praise, and thanks. I just wish that you keep listening to this audio file and everytime you do, the Holy Spirit communicates with you. And you will really have the idea if the religion we learned here in our country is really practicing the ways of the first century Christians like the apostles and the early followers of the Lord. They did not bow down and serve images and relics unlike the fools described by the apostle Paul in Romans 1:23-25. That is because of the old and the origin of this law any Christian should follow which is commanded by the same God. "[4] Thou shalt not make unto thee any graven image, or any likeness of any thing that is in heaven above, or that is in the earth beneath, or that is in the water under the earth: [5] Thou shalt not bow down thyself to them, nor serve them: for I the LORD thy God am a jealous God, visiting the iniquity of the fathers upon the children unto the third and fourth generation of them that hate me;" They did not repeat prayers per Matthew 6:7 "But when ye pray, use not vain repetitions, as the heathen do: for they think that they shall be heard for their much speaking." ...and did not ask for payment in any religious activities and preaching they did per 3John 1:7 "Because that for his name's sake they went forth, taking nothing of the Gentiles."

• Philippines
18 May 10
Hi clowdine! This is great! Though I'm still not comfortable with listening since I used to read the bible, but I know I will get used to it. Thanks a lot for the helpful links. Have a nice day and God Bless!

• Philippines
18 Apr 10
wow. I also heard about this. Love it so much. I really love God. :)