how are you teaching your kids to look after each other?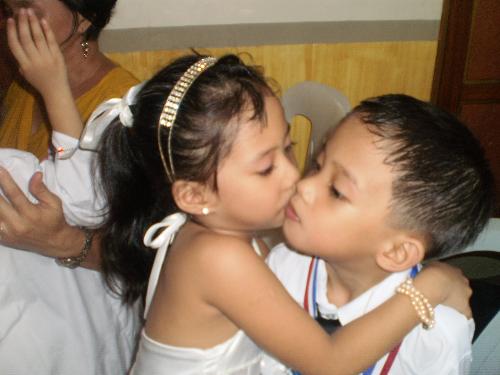 Philippines
April 18, 2010 5:35pm CST
I know two siblings who never got a chance to get close to each other, one is always insecure of what the other is achieving, he sometimes say things that would change their parent's perception on how they see his brother. as I trace their background, they were never thought to love and respect each other. I have two kids, and everyday I tell them that one should look after the other especially when we are not around, the two of them should always be proud and be happy for what the other has gained and since they started to speak I thought them to say I love you to each other and the most important thing is to say sorry to one another. I'm seeing the fruit of my teaching right now and they are growing koving, hugging and protecting each other and what I am praying for right now is for them to continue doing this until they grow up. Please share me some of your experience regarding sibling rivalry so all of us can learn lesson from it.
1 response

• Philippines
18 Apr 10
My parents taught us the same thing. They expect us to be protective of each and look out for one another. So when one of us get into trouble, the other three will come running to be beside him. We are always helping my married brother however way we can. My mother is really happy when she sees us this way.