Arsenal out from the title race...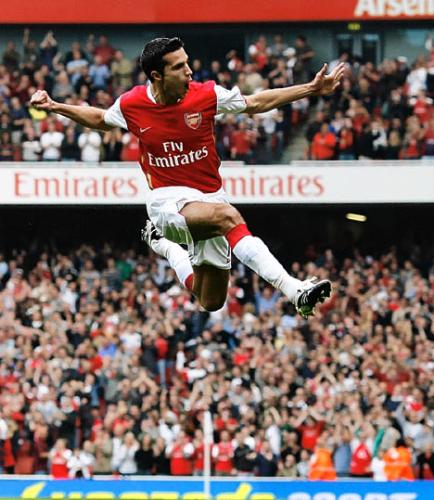 India
April 19, 2010 5:48am CST
Arsenal faced two loss in a row hand of Spurs and Wigan. The poor form of Arsenal still continue. As a result they out of the title race. Yesterday, Arsenal 2 goals up at 48th min but when the match end the scoreline became 3-2 and Arsenal suffered 3 goals within only 15 min. One of the best came back of the season by Wigan when they yesterday by 3-2 score. Again Van Persie not played from the stating 11 and the absence of Almunia(GK),they faced the second defeat in a row. Now! no hope will alive to win the title this season. So, Arsenal fans will need to wait another season to get the crown of championship.
1 response

• India
28 Apr 10
Hi Suman ..As a die hard fan of Arsenal , My heart was broke after seeing that Wigan match . I think lack of concentration and over confidence caused us the game . Wenger should have probably bought RVP earlier ! Also after the 0-0 draw against Manchester City . Arsenal are mathematically out of the premier league . Now 5 years without a tittle . Quite painful . I think the injury and African nations cup, caused us the game . Presence of Alexander Song could have easily made Arsenal win the tittle . Anyways it all over . Happy mulotting and have a nice day !