love the Yogurt Ice Cream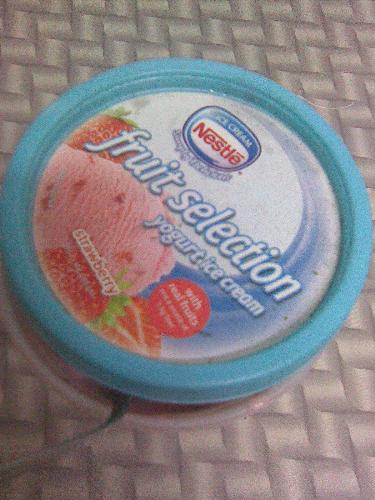 Philippines
April 19, 2010 8:14am CST
I went to McDonalds one evening. I opened their door and I still saw many people eating inside. However, when I went to the counter, they told me that they were not any more taking any orders because they will be closing up.I just want a strawberry sundae. I went to the nearby convenience store to buy a yogurt ice cream. Then, when I first tasted it , I began to love it. Take a taste your self.
4 responses

• United States
30 May 11
Hi. mimiang. You are like me. If I can't get something that I want right then and there, then I will surely find another way to get it.

I love frozen yogurt, it is so delicious. I wonder what kind of brand of yogurt did you buy from the convenience store??


• Philippines
19 Apr 10
I love yogurt ice cream. I did not know that Nestle has ventured into this area. Hmm, will be passing by the grocery to get one myself.

• Philippines
19 Apr 10
i have not tried this but i have tried frizz berry, it's a frozen yogurt and i really liked it. it's a bit pricey though. how much does this yogurt ice cream cost and what's it's brand name? i am very interested to try it :)