breaking the stubborn plateau in building muscle..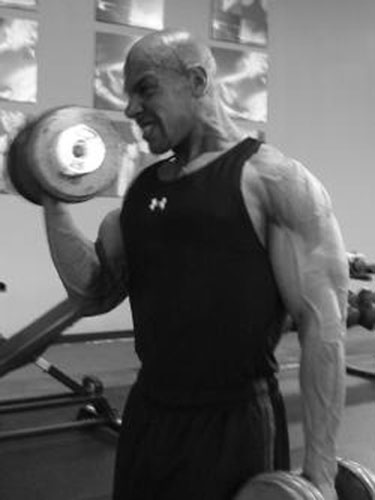 Canada
April 27, 2010 3:08am CST
...the more the advance you are in weight training, the quicker the adaption happens, follow this 10 simple rules to have continue muscle growth.. 1. The best muscle building routine is the one the your body is not use to, in order have consistent results you need to vary or cycle your routine, the best way is to vary your sets, reps and rest periods between sets. 2. Keep your routine short. 3. You need to use both high volume and high intensity training, high volume (high set/rep) push your body to the limits and force it to adapt through hypertrophy while high intensity (lower set/rep) allow your body to recover from the high volume. 4. You need to vary your rest in between sets. 5. Stick to basic exercise that uses barbells or dumbbells and that move your body through space. 6. Keep you cardio to minimum, the more you do cardio the more you compromise your goal cause your body will start utilizing nutrients that would otherwise be used for muscle growth. 7. Focus on perfect form and on contraction the muscle, remember it is how much weight you carry buy how do you carry the weight. 8. Your body will determine you training frequency, if your are endormorph (slow metabolism) you can train 5-6 days a week while for hardgainer (fast metabolism, skinny type body) train only 2-3 days a week 30-45min. 9. Chose a training schedule that you can stick to. 10. Record your session and track your progress. ..their you go muscleheads, follow this and you'll have massive result...PUMP IT UP!

2 responses

• United States
14 May 10
This is some REALLY solid advice! I love it. But also changing your eating can have a good effect on your muscle building!

• United States
26 Jul 11
Great article! You hit on a lot of points that many people do not get. I think if you are at a plateau one of the best things you can do is change your workout and PICK UP THE INTENSITY.(: