should the indians come in front to save LALIT MODI OR NOT........?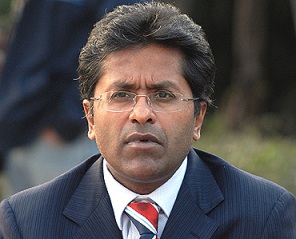 India
April 27, 2010 7:06am CST
hey all myloters what do you think about the lalit modi case ......welli believe that he has done so much to make this IPL the worlds second most biggest games. after he has done so much we cannot just take this IPL AWAY from him i believe that as we all came across for SRK the my name is khan case we should also come in front there for lalit modi also..........what do you all myloters feel about this..........?
5 responses

• Mangalore, India
27 Apr 10
Hi, Just for argument sake who exactly benefited from IPL except the film stars and the players and the organisesrs and more than anyone Modi himself .Did these people do anything at all to make India a better place except bring in cheer girls? Modi is smart enough to look after himself and so are the connected with the IPL. I think an average Indian should think of bettr things to do for his country than save Modi and IPL ....

• India
27 Apr 10
you are absolutely right .........why should an average indian think about all these stuffs but can you just imagin yourself in place of lalit modi just think how you would be feeling all day and the whole night ......i bet naybody cant sleep if this thing ever happened to someone.......so .....

• Mangalore, India
28 Apr 10
Our whole life is full of action and reaction, that is the truth of life, so in Mody's case too he has got reaction for his actions.We all have to take responsibility for our actions and no one comes to your aid in your time of trouble except a few close ones, similarly in Mody's case I am sure he has someone close who would support him and his actions....But honestly you reap as you sow, so why should Mody and his kind be any different or treated differently?

• India
28 Apr 10
IPL will not be orphaned.Lalit Modi thought IPL is his personal property and he can abuse anyone and still keep his crown by the support of Shilpa Shetty,Preeti Zinda and Vijay Mallya.I did not read any Statement from Mukesh Ambani or from GMR supporting him.They are running much bigger shows and do not think they are on top of the world.Wish all success to the new chairman in running the show successfully and bringing all Lalit Kumar Modi behind the door deals to the court of law....

• India
28 Apr 10
you are absolutely right man there should be no saving for him because IPL is not someone's personal prop.........


• India
27 Apr 10
i think you are right .....but sometimes i think how can we forget what he has done in the past 3-4 years in making IPL to its best level.......i mean making a sport the second biggest in the world is really not a small thing........