Philippine's Upcoming Elections

Philippines
4 responses

• Philippines
4 May 10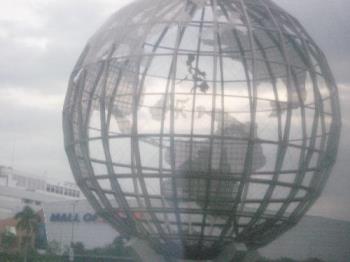 I haven't decided yet who to vote. But definitely I will not vote for "trapos" , the traditional politicians I might go for younger candidates..

• Philippines
4 May 10
We all have our own bets for the upcoming election basing on our own set of criteria. Like everyone else, we have strong reasons for choosing a particular candidate for a particular position. If you are voting for Gilbert Teodoro for president and Binay as his vice president, then go for it and I am sure you have strong reasons for that. I myself also have my own choice. I would definitely vote for Noynoy Aquino and Mar Roxas. I believe these two people will bring a difference in the field of governance and politics. I used to be a student leader and a group leader of several other activities. In my opinion, a group does not necessarily need a leader with superior intelligence, nor extreme wealth, nor elaborate applausive educational background. I believe there should be a balance in all of these criteria, of which one main aspect that we should look for a leader is the kind of heart that leader has. There should be a balance between intelligence, emotions and ethics. We have been subjected to alot of superiorly intelligent leaders in the past, but sadly this country still remains in the dark... I am not against you and I am glad you have made your choice. Sad to know, some Filipinos do not even know how to make their own choices. This should be the most important thing we need to have- to have our own choice. Whoever we are voting for, at least we have strong reasons and a firm stand on why we are voting for these people.

• Philippines
4 May 10
The upcoming elections - Everyone must be excited about it now. Its the first time our country's having an automated elections - though the electronic ballot looks weird as it is too long for an average folder, many stillthinks this is bound to fail. I have faith in this though. I am excited that the counting will be so much faster! that we could have results in less than a week and we could already know who our next president will be. Its good, isn't it that there are improvements - with the system but not with the candidates! I will not vote any partylist - i still do not know what their purposes are and what they are going to do in the congress except claim the paychecks for government programs we do not see! I will only vote for one senator and that is my secret. haha I will choose Gordon as President and hope and pray he wins so the Philippines will be in some serious business, if he does! we need someone who is vindictive, someone with conviction and a person who knows what he wants, and who knows how to do it - I only see this in Gordon.