do you believe in ghost?

Philippines
November 16, 2006 10:18am CST
8 responses

• United States
16 Nov 06
I do, I really do. Except I don't really like to call them ghosts, because then everybody gets the impression that I'm talking about some white figure from a cartoon...or something cheesy like that. I call them spirits (not that it matters though). I've seen them and whatnot, and certainly felt them...but not as much as the other people in my family. Wow, I won't even get into all that. But yeah...you say you don't believe. You should, or you should at least try to be more open minded about it. Why? Because it makes life so much more interesting and fun...believe me. =)

• Philippines
18 Nov 06
i feel it but i'm ignoring it, i usually see a hang man and it really gives me a goosebumps.. i have many stories regarding experiences but when someone ask me i told them i dont believe them.. i dont know why, but my friends say im still in denial stage

• Australia
19 Nov 06
Yes I beleive. I also beleive my children have seen them.

• Romania
19 Nov 06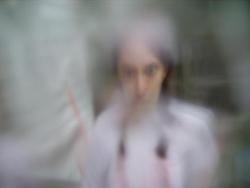 A lot of people say that they really exist and in some cases i had seen gosts at tv filmed by other people in haunted houses and so on..so i really do believe even if this thought it's creepy and scares me..BOOO!! lol

• United States
19 Nov 06
I do My land is haunted I even have 2 pictures that show different things