pitty situation in India's Financial capital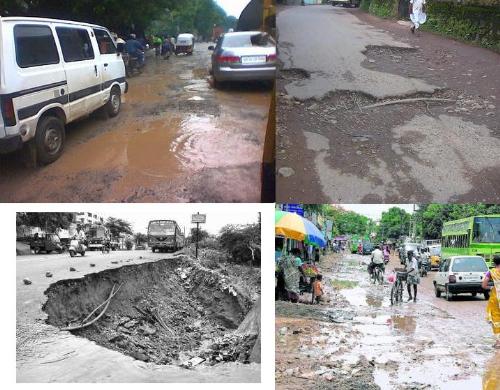 India
May 15, 2010 1:25am CST
Being the financial capital of India and a home to the highest tax payers in the country the citizens of Mumbai expect to atleast have motorable roads. But to their horror the government just seems to be reluctant of this basic necessity. The contractors sqeeze all the money from the government under the context of developing roads and just fill their pockets. The government definately supports this corruption since most of the officials in the government rely on the bribe from contractors rather than on their own salary. Recently i visited Dubai and saw the infrastructure there. Not just the roads and other infrastructure but everything there seems to be designed keeping the common people in mind. The government is so sensible. Economy of Mumbai is a thousand times stronger than that of dubai but the government equally weak and corrupt. Pitty on India and its government. I hate the government of my country!!!
1 response

• Philippines
15 May 10
that's not new to any third world countries like mine too, the main reason for this is because of the widespread corruption that pulls down the country from developing. sometimes i wish to have a deathnote book so that i can easily kill those damn corrupt politicians that are responsible for our poverty just like here in the philippines. maybe the only thing we can do is to hope for a change in the coming administrations. national election have just finished here in our country and we hope that the new government will eliminate corruption like what our soon to be president talks about himself.

• India
17 May 10
all of these people just talk good before coming in power my friend.. but the temptation that follows with the power that comes is tremendous.. almost all the governments in the world are corrupt.. but they atlest do good for the people as well while filling their own pockets!!