how can i make my computer work faster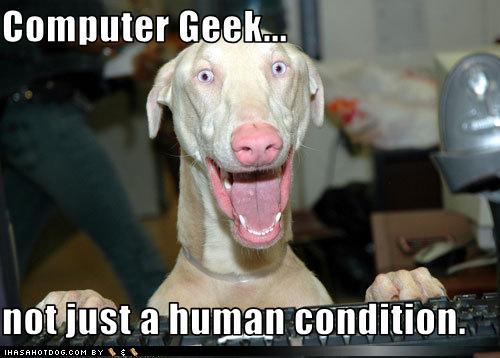 Netherlands
May 18, 2010 12:43pm CST
heey everybody any tips are welcome i tried lcick 1 tune up and my computere is like going berserk or something when i try to use pinnacle studio 12 its legal and my video card is way better then the minimum and same as max so please any tips
10 responses


• Australia
20 May 10
By todays standards, 250mb RAM is very little and the 20gb HD space is quite insufficient. One of my USB's alone manages to store 20gb. I suggest you invest in either 1) Buying a new computer if you can afford it or 2) Investing in some more RAM to top it up to 1gb at least.

• Indonesia
18 May 10
Regularly Run a cleaner aps clean up your computer system, you can use an apps called ccleaner (freeware). And you can also using "defraggler "(freeware) apps to defragg your entire hard drive. You can find these aps easily by googling. These ways always work for me. Good luck

• India
21 May 10
Yes,I agree with the post above me,you should really try CCleaner.It's free and is simple. Back to your question,I think the best way (and also the most tiresome way) is to install a fresh copy of your operating system on another partition of your hard disk.It will be atleast 2 times faster than your current O.S.You can gradually install the essential programs (like browser,etc) and use this O.S. to run more demanding applications like games,etc.

• Philippines
20 May 10
Use CCleaner. In my experience it's more effective than Tune up. And it's fast too. I have a written a post with regards to CCleaner, you can see it at : http://tekbytes.blogspot.com/2010/04/recommended-tool-ccleaner.html. I hope this helps.

• India
20 May 10
use tuneup utitlity software ..it ll help the computer under control

• Philippines
20 May 10
hey there.. 1. clean up your startup by typing MSCONFIG under StartRun. 2. Under the startup tab, uncheck all the stuff you don't need to start automatically, for instance -- your ITUNES, downloader programs, etc. 3. When in doubt, DON'T! You can always ask here about such programs in your startup. Otherwise, you should know what programs you have in there and so decide on which ones you want to disable starting up automatically. 4. Under the services tab, check on HIDE ALL MICROSOFT SERVICES first, before unchecking the stuff you don't need again. 5. Try to use Pinnacle studio 12 when not running any other programs in the background. Your browser/music players (WMP or ITUNES) eat up a lot of memory resources 6. Unclutter by running CCLEANER/Defraggler/AUSLOGICS DISK DEFRAGMENTER as previously stated by the previous commenter :) 7. Make sure to check your RAM as well. More RAM = better performance. Just because you have a good video card doesn't mean your computer is going to perform any faster. Hope this helps! ask away if you need clarifications!

• India
18 May 10
There are some limitations still while you optimize your computer to running faster, but you can do this upto that limit. Even you can increase the speed of processor by overclocking but it could be an hazard if done wrongly . i think there are number of softwares available for tuning the computer you must download them and use , you will get the benefit definitely. goodluck

• Germany
18 May 10
Don't run too many programmes at the same time, clean up the unnecessary files sometimes. If not , just buy a better computer. ;-)