Would you date a known Female turned Male or reverse?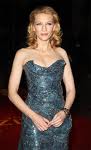 Canada
May 20, 2010 11:48am CST
Hi ladies,I was reading through yesterday's issue of daily sun and read through the interview with hermaphrodite footballer turned male.S/he said s/he was into a relationship with a girl. I now decided to bring this question to you all,would you date a hermaphrodite turned girl a la Cynthia now Bobby? Guy,would you date such a person if it were the reverse?
8 responses


• Canada
20 May 10
They say love is blind. I guess if I were to fall for such a person, then theres nothing I could do about it and Im thinking it wouldnt bother me. Love is an emotion that knows no boundaries!!! Wow, off my philosophical box now lol.


• Latvia
20 May 10
Hello! I think no, but if I were in love then probably I could get used to it because these pink glasses of love can do imaginable crazy things...

• United States
20 May 10
Never could I rest inside thinking this would be fine with me. I would not trust this perosn with my heart at all. it is sad being it could very well be a great person to be with.


• India
20 May 10
I cannot date as the issue is that it will be always at the back of your mind that the SHE is actually HE and the relationship cannot go further. :)