Air india Plane crashed because of pilot mistake or Airport has some problem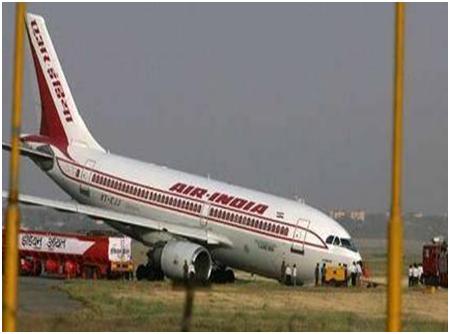 India
4 responses

•
22 May 10
i feel india has to stop spending money on useless crap like IPL, they should putting good roads, infrastructure, police, etc. This is one of the reasons i hate to take pride to be an indian. i feel its 70% problem with the runway, and rest with the pilot,...the pilot and co-pilot seems to have good experience flying tht flight according to the media.

• India
23 May 10
IPL is not from Government, it is via BCCI which is not a govt. body. I don't think that there is a problem in runway. So, many flights are already landed on that runway. Even same pilot previously landed same flight on the same runway. Waiting for Black box which records Pilot conversation. Then picture will be clear.

• India
25 May 10
There are many contries investing in different games but that does not mean you compromise on basic infrastructure for anything like airport. IPL is totally different, its not connected. IPL is giving money to goverment and not harming anyone. Goverment shoul dspend money in infrastructure instead of giving MPs & MLA exemptions of various things like paying Toll. Why should these MPs & MLA be exempted. There is lot of money coming from Toll and if you calculate exemption it will be in millions and that does count. Its not about IPL but spending money at the correct place and taking care of expenditure for these corrupt politicians.

• India
25 May 10
We cant compare with other countries which spend on games, but spend equally on the infrastructure. The problem here is we don't do both. Why are we just harping on IPL. One thing it was more or less because of Modi that IPL earned so much of money. If anything, IPL only made profit for the government. Secondly, the politicians are corrupt and therefore nothing much happens. And we Indians have no one but ourselves to blame. Why blame the government. Government is a picture of what we have become. A corrupt society. It is we who choose the government. No one wants to join politics. And when one honest person joins the political stream no one votes for him. So what are we blaming the government for here, blame ourselves.

• India
6 Jun 10
Well i think its problem with pathway length. And pilot has not aware of it rather

• India
6 Jun 10
If you are a pilot of a plane, you have responsibity of so many people then how could you dont know about the runway length. you have so much of experience and you already landed 2-3 times to the same runway. So, i cant believe you in this.

• India
23 May 10
Above poster is right. All money spend on IPL should be spend on infrastructure improvement. No doubt BCCI is not government body but they run a team with name India. India name can not used by private companies. Government should use huge taxes from BCCI. You will get angry when you heard that Punjab Government has purchased huge land to create a Cricket stadium. Land will be acquired from farmers. A country whose 75% population is below poverty line is dieing for food and stupid govt using farmer land to create a stadium of stupid game. And about Air plane crash, Anyone can make mistake and in case of Airplane, Such mistakes cost huge number of life.

• India
23 May 10
I Punjab govt. news is correct then I am gree with you Nitin. Govt. should spend money on people rather then any game.and that also taking land from farmers. It willimpact india onthe whole.

• India
25 May 10
The accident at the Mangalore airport was an accident waiting to happen. There are many reasons to it. Firstly, no gap for error is kept on the runaway, therefore if the pilot overshoots his landing point even by a few centimetres, it could cause risk. Secondly, when the airport was being repaired and renovated, it was an advice given to the authorities to keep the safety region of 300 metres. No one listened to the technicians and experts and the safety region was reduced to 90 metres. Thirdly, there was a report given by a pilot (if I am not mistaken, or some technician) warning the government of an accident. An accident which he described then was same to same what happen to the Air India this week. So I think basically it was a huge error and ignorance from the side of the airport authorities and those incharge of taking the concerned decisions. Yes pilot did overshoot the landing point. But come on, he is a human. Do they feel and expect that this man who drives this huge machine, will land on that exact spot every time.