so ted dibiase jr is looking for a new virgil, who do you have in mind?

Philippines
May 22, 2010 9:18pm CST
i was really surprised he tried to get r-truth... lol! just kidding. but the storyline with r-truth and ted jr getting the colons to 'ambush' r-truth and cost him the match is good and it sets up a nice rivalry between ted jr and r-truth. i think this rivalry goes on for two or three ppvs max. might even involve the million dollar belt. anyway, ted jr.'s first choice was r-truth and it didn't pan out right. next time ted jr shows up with the original virgil. not a bad choice mind you but certainly not very original and considering the current roster in all wwe brands, there are better choices out there. wanted to hear everyone's thoughts about this one, who do you think will be a good virgil for ted jr? my choice is the guyanese giant, ezekiel jackson. imagine the intimidation factor that big Z brings to the table. with ezekiel in ted jr's corner, opponents will be hard pressed to keep their focus on ted jr in the ring. bringing it further, i think it'll be great if ted jr builds a new million dollar team similar to what his old man had before. ted dibiase had i.r.s., tatanka, and nikolai volkoff before among others. i think ted jr would do well with ezekiel jackson, william regal, and vladimir kozlov in his million dollar team and to take it further ted jr because of his money and connections with vince mcmahon can show up in other smackdown as well and he will also have his henchmen there. the names from smackdown that come to mind would be caylen croft, vance archer, curt hawkins, trent barreta, tyler reks, and shad. of course, ted dibiase with his gold and goons gets to dominate wwe and the members of the new million dollar team gets hold of a number of titles like the unified tag team titles, which ted jr splits off between the raw and smackdown brands (in raw, the belt is held by regal, kozlov, and jackson while in smackdown croft, barreta, and archer take turns representing the tag team titles) the united states championship belt (would be nice to see shad hold this belt for a good time) and the intercontinental championship belt (william regal gets this one just because he becomes the right hand of ted jr). of course, superstars from both brands drop like flies and gets the cr@p beaten out of them when they cross paths with ted jr and his million dollar team. this ushers in a new era of 'gangs' in wwe (saving this up for another discussion here in mylot). anyone, like i mentioned earlier, would love to hear everyone's thoughts on this one. should be a good discussion peeps. cheers!!!
3 responses

• United States
24 May 10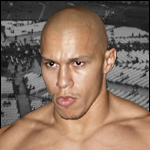 I do find it quite interesting that WWE is retreading the Virgil gimmick in this PG era. Because if you remember rightly, there was some pretty racist undertones. I mean, the black servant of a white rich guy...yeah that about says it all. So I guess racism is fine and dandy, but blood in a Pay Per View match is a big no-no. That is quite interesting but whatever. That makes no sense but whatever. I have an interesting choice. At first I went for Ezekiel Jackson, but there's nothing to say that Virgil has to be a black man. In fact, I would make my latest push to bring Kaval up to the main roster. He doesn't need to talk, he could just beat people him by kicking them really hard. Plus, eventually "Virgil" has to turn on his employer. So we would get a good match out of it.

• United States
24 May 10
I am not too into the Virgil thing...I find it offensive for some odd reason...My ideal plan for Ted jr would be for him to be paired up with his younger brother...too bad he's injured...