Bret Hart as General Manager

United States
May 24, 2010 9:54pm CST
What do you guys think of Bret Hart becoming the General Manager of Raw?
3 responses

• United States
27 May 10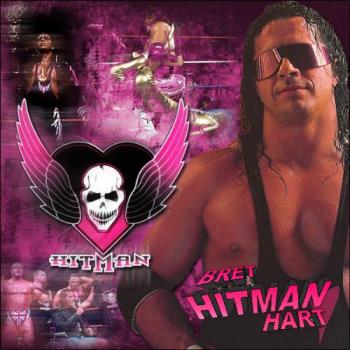 I think Bret Hart being General Manager is a great idea. He will add something to RAW in this role. Most people who might have been choices might have not added much to the role. However, Bret should be a huge addition to RAW and will add some interest. There has to be some casual viewers thinking "hey, Bret Hart is a part of this, I might want to check this out to see what's up." Of course, its actually how the Hitman will be used that will be the deciding factor in the end. I think he will be great, but there have been times where a surefire good thing did not go as well as expected. Only time will tell whether or not this actually works well in the end. However, I am hopeful that Bret will add to RAW and make it an interesting show in his new role of General Manager. I do think that it was time for a regular RAW General manager, long overdue, regardless of who it was. B

•
30 May 10
Please note that I'm writing what's on my mind, so it's completely subjective based on my mind. I think WWE is fighting the rise of TNA. As you may know, TNA is now somehow as popular as WWE, or even more popular. TNA is not 'afraid' of something different and that's what fans are actually looking for. Fans want wrestling, and TNA give them. Look at how many ex-WWE-ers who are now in TNA. They claim they really do fight, and yes, it causes TNA to climb up the ladder. By bringing back Bret Hart to the ring, for me, it's nothing other than raise WWE's popularity a bit, just a bit. Bret Hart might be very popular with what he has done in the past, but might not because of what he is doing at the moment. His past is what makes him famous. I don't really like Bret Hart simply because I haven't watched him wrestling, even on his past video. No one should resist that WWE is actually losing its popularity.

• Philippines
25 May 10
Hi there Psycho Gurl! I guess its okay since he's getting old and he's been wrestling for decades so that means he already know the ropes, everything about managing wrestling events and fights.