Who is getting marrired? Are you or do you know someone who is?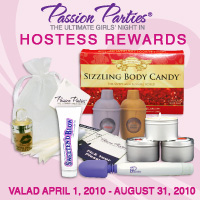 Lampe, Missouri
May 26, 2010 2:52pm CST
Well if you answer yes your or you know someone that is getting married then you need to read what i have to day. Passion Parties and been with the company for over 4 years now. We offer all types of parties from theme parties to, just getting the girls together and even birthday partys and couples parties. But the best type of party we offer is a Bachelorette Party. Thats right don't wait another minute contact someone today to do your passion bachelorette party. You should pick up your phone and call your passion consultant right away to set up your party. I did an expo at the Branson bridal show this past Sunday and boy was it a blast. Got tons of informaton from other vendors and shared ours as well. If you have had a party like this please tell everyone all about it here. I'm sure everyone would love to hear the details on how things work and how much fun they really are. Tell why you had the party. was it just to get the girls together? Was it a couples parties, please share.
No responses