Is there a place for wild flowers in your garden?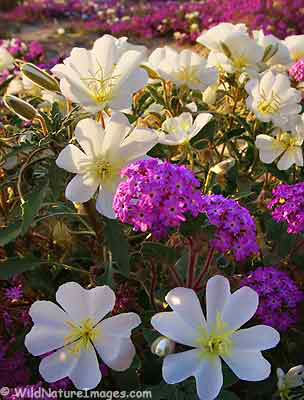 May 27, 2010 4:32am CST
I love wild flowers - I know that some people class them as weeds - but there are spome really pretty ones out there. We have sprinkled wild flower seeds behind our fence ( that is in front of a hedgerow) and I'm looking forward to some nice coloured flowers. Do any of you have room in your garden for wild flowers?
3 responses

• China
29 May 10
i do love flowers,but i live on the campus and there is no garden for me to grow flowers.now,on the windowsill of my room,there is a small box of green plant.through it is tiny and has no fragrant smell,it can bring me a feeling of comfort~~these silent living things are necessary to my life.


• United States
28 May 10
My BF and I recently went out in the country and seen the prettiest flowers. We had no idea they were wild flowers until I looked them up on the internet. Anyways, while we were out we decided to dig some up. We got purple and white ones. We planted them on the one side of the garage. They seem to be holding up and they are so pretty and natural, I would hate to think them as weeds. They seem to grow in random places so we thought they would be fine in the back yard. I wish I could get a good picture of them to show you. I hope you get a kick out of them like we did.