What is your opinion on the Jeremy Kyle show?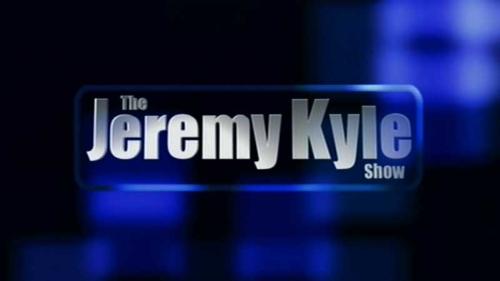 May 28, 2010 3:47am CST
This is a TV show in the UK where people from the public go onto TV and air their issues getting DNA tests and Lie detector tests! The people on the show tend to be what we call "chavs", drug addicts, alcoholics, women who have slept with 5 men and don't know who their childs father is etc! You do rarely get someone who is geniune and is on the show to find a family member (there have been alot of shows where a childs mother has moved them away from their father and never let them know about them and they want to find their father!)- these shows are lovely and can be very heartwarming, but it is the other shows where they talk about cheating husbands/wives, bad mothers/fathers, stealing siblings etc!!! For a "normal" family, with a mother and fatehr who are happily married, no drug or alcohol abuse in the family, no big "issues" in the family, the show is hillarious to watch, but I can never believe people actualy go ON TV to air these issues..... What is YOUR opinion on the show, or these types of shows?
4 responses

•
31 May 10
I hate Jeremy Kyle. I hate how he screeches at people. I hate his stupid catchphrases "put something on the end of it" "it's called the Jeremy Kyle show - shut up" I don't believe he is actually qualified to do anything. I think the guy that he has doing all the backstage work (Gary? Graham, or something?) is probably better qualified to do the job. It's car crash television, costs pennies to make and makes them an absolute fortune. It's a shame that people exploit themselves to get on television and I'm unsure that half the people on this show are even sane. Very very occassionaly they produce a good informative show where people who have been born disabled, or people who have been through horrific accidents or incidents such as the Omagh bombs are on, but these are rare and I feel this is where half the population probably turn over and watch jerry springer instead.

•
1 Jun 10
I completely agree! Yes, that counsellor guy (Graham, I think) is much nicer and actually seems to care, whereas all Jeremy Kyle cares about is his ego!!!


• Philippines
28 May 10
I am really glad to hear a lot of these and soon, hopefully one of the Philippine TV Companies here will adapt or buy Franchise one of this kind of Shows,.. but on the other hand, I know many of our traditional Filipino Families will dislike this show for Upper class families, but also many in the middle Class likes this kind of shows....

•
28 May 10
I don't like this show in my opinion it look like everything was directed. They must pay really many money people going there. Who normal will be go there for free. They must realise everybody watch this and will be judge. But people watch this I don't now why? Maybe they think after watch this there are perfect family. And


•
28 May 10
So I understand they going someone who want know if this is his baby. But if I will know it isn't baby of my husband/boyfriend and I wish stay with him I will not go for this program. And what if this see later them baby some day , how this child will be fill when somebody from his school show h them this video. Does they don't thing about child.

•
1 Jun 10
I find Jeremy Kyle really embarrassing and cheap TV, so I try to avoid it, but it does suck you in sometimes and you get involved. I do like some of the more serious topics and the one where they went to Africa to see a woman who was running an orphanage for HIV + babies was very moving. Overall though, I think Jeremy Kyle, Jerry Springer, etc. show the worst of society and are car crash telly!