have you done something funny?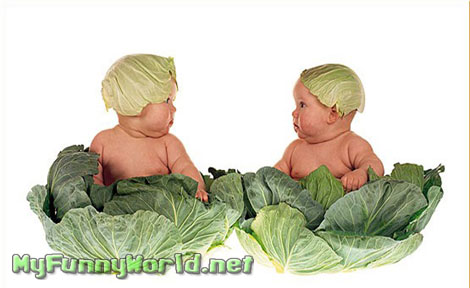 Philippines
May 29, 2010 7:06am CST
all people need a good laugh at their everyday lives,right? it's a famous line that says
"laughter is the best medicine"
it's a nice feeling to laugh at times especially when you have problems. you still have to be happy in a way. there are times that my youngest sister make fun of our eldest sister that time when she was sleeping.the youngest draw something from the legs of the eldest. which makes it funny to look.it's like worms coming out of her legs,eeww

i also remembered the movie "parent trap" which there were scenes making fun of others. it's about competing of twin sisters. i also have a twin sister but we don't usually share moments together. what about you? have you done something funny? please do share your thoughts here...

let's have a good laugh even just this once...

2 responses

• India
30 May 10
Hello friend!! Yes it is nice to laugh... and one should laugh well... We are not twins and we are only brother... no sister... I want to have daughter instead of son... ha ha ha Good that you were laughing but it is not good to make fun of others... yes it is fine to a limit but that should not harm anyone. Sometimes our intension is not to hurt someone but our fun becomes a big trouble... So, we should be aware of this fact as well.. I have done many such things remembering which I laugh even now when I remember... We were giving board exams and that day I had high fever so papa left me to my exam center but while returning papa was busy so I had to return by bus to home. In bus I met my one old friend who studied with me in past but now was in different school. We were sitting behind a girl who was my classmate... He was at her back and I was at side.. that girl knows me but not to him... I pulled hair of that girl a little moving little towards on my friend side... that girl turned back...ha ha ha... looked with anger at my friend... ha ha ha... she was about to kill him that her eyes went on me... and she cooled down otherwise she would have hit my friend hard and then other people in bus would also have beaten him that he is doing such things with girl... ha ha ha... Then we simply started talking about our exam.. me and that girl and everything was fine.. ha ha ha How was that.... Many such incidents... so many.. how many I can write here...ha ha Have a great day dear... Take care... Keep laughing... Happy myLotting!!

• Philippines
30 May 10
hi my friend, that was nice laugh trip you got there,buddy! i'm happy the girl did not spank/beat the guy beside you. you are a naughty boy! well, at least you have fun in a way!

please share some funny moments of your's. i'm kinda sad today and not feeling well. i hope i get to hear more from you here. thanks a lot,my friend!


• India
30 May 10
Hello again friend!! Don't be sad till you have friends like me here...ha ha Here I am sharing one more experience... Many guys would have proposed you in past..right.. ? You said yes..ha ha It was the case with my one cousin that he used to look at one girl and was making imaginations about him... About one year passed... two year passed.. he did not even talk to her... I was in university those days and used to live in hostel while he was studying in school.. My university was about 1 hour way to my village... and my cousin was from there... I used to go to village fortnightly or monthly... let me come to topic.. He did not had power to talk to girl even while I was experienced one in proposing girls... ha ha... So, I said fine I will propose for you...He said good... We were waiting on the bus stand for that girl early in the morning in winters...She used to come to that my university city to learn English... we also went there... ha ha.. So, at bus stand.. I stopped the girl and said that He wants to talk to you...What the girl said:::::: "I already know he is following me from so many days and I have already complained at home about him and so on.." My cousin was shocked... what is going on.. ha ha ha.. He asked what I did that you complained.. ha ha..Then I came here to my home after one or two days for winter break and that girl told at home that guy was trying to talk or so on.. ( Thank God! that girl did not know me because I lived in city and she was also living at their relative's home in village so she never saw me village whenever I went there..my luck)... She said there was a long guy and he himself... ha ha... Uncle of my cosin called my cousin that your grandfather was called by her relatives and they complained about you that you were doing this or that... He said he did not do anything.. haha hahha... I was here in city and my cousin called me said that matter is getting worse.. I said don't go to village till I do not come there after that I will handle the condtions... Everyone consider me most sincere and studios guy in village and that uncle too.. So, I went to village with him when I came to university and told uncle that I was that guy with him...and we had just said "Excuse me" and she started saying so much... Uncle had good trust in me...so he said she is learning english so she did not understand your words and said all... I have complete faith in you and I will handle the condition now as there is no fault of you two.. Ha ha ha ha... It was true that I had just said "excuse me and he want to talk to you" but intension was to propose her... ha ha ha... but we did not propose.. so we twisted the statment a little and my cousin was safe... ha ha ha... Cleverness.. Trust... Love... Complaint.... Planned game... everything involved in it... ha ha ha... My brother said thanks that you saved me from this problem and after that he studied well instead of thinking of that narrow minded girl... and is happy alone... ha ha.. He looks at other girls but still do not have energy to propose anyone and I still tease him... should I propose for you?... What he says now???? Please I don't need any girl friend... haha ha ha ha ha Keep smiling dear!! Have nice time!! Take care!! Happy myLotting!

• Philippines
30 May 10
why did you said that many guys proposed to me in the past? no one ever proposed to me for marriage but for a relationship,of course there is. i have this guy whom i met long time ago since i was in college and we get to know each other and we became lovers. and after how many years,(til now, i know he still loves me) but i don't like him anymore.i just want us to be friends.we have discussed before that if we want to marry each other,it would be this date.i don't want to tell the date here,my friend.cause it's near from today.and many things have changed after we broke up.i just don't like to give false hopes for him. he's such a great guy. really kind and fun to be with. but i don't know,it's just that i'm asking for more. and we sometimes disagree with a lot of things.so better live separate ways now. you know,i still want to be friends with him but i don't think he still wants me to be,he wants me to be his future wife,i guess.i'm still not ready for it though.i'm still scared of a lot of things. i want to be independent and live my life alone for my freedom.all my life i've been living for taking care of my family.and feels like i have not living the life that i wanted to be. i want freedom,my friend! it would be a wonderful thing for me to experience being alone for a while after how many years i've spent with my family.it made me a thought that i want to live somewhere far from them someday that i can live on my own and be independent and face my own fears and know my limitations,weakness and strengths as well. about your story, i wonder what happened to the girl? i'm happy to know that your cousin is happy now being single and facing his own life without that girl,my friend! we all have destined partners to meet,i know! in GOD's time that woman for him will come,same as for me. the guy that was destined for me will come,in GOD's time...



• Philippines
1 Jun 10
You have a twin sister? are you really look a like? because there are twins that just same height and same features but not really look alike. Anyway back to your topic, about something funny I did with tying the rubber shoes of my male classmate that were sleeping in our classroom. I was junior in highschool, I watched Casper the movie and that was Casper did to the student in the movie, I do the same. I did tied the rubber shoes of my one male classmate I really hate. I crawl on the floor silently while he was sleeping and I did my revenge. When he got up, and walk he fell on the floor and every one was laughing,I just look at him. He do not have an idea who did it to him.

• Philippines
1 Jun 10
yeah,i have a twin sister but we really look different and i'm taller than her. if you see us in person,you'll definitely don't believe that we are twins cause we really looked different,my friend! and specially we really are different when it comes to characteristics,attitudes and mannerisms. no one ever believes us when we are telling we are really twins,it always have to have a birth certificate for them to believe that. well,you have been naughty with the boy classmate,huh? what have he done to you that you did not liked? Casper was really memorable to me and my family. i remembered my classmate in high school days,you know,they tripped one of our classmates back then who were out.they are bored that time and there are stones back that time in our room.one placed a stone in the bag of the other.how they laughed when the owner of the bag finds out he has stone in the bag that caused heavy bag.

i also remembered one of my friends.we were eating chocolate back then at our breaktime and she used to stick the chocolates to her front teeth,how funny she looks like,i can still imagine her with that face!really funny!

by the way,i have sent u a private message,please do respond,my friend.i really have other questions for you.thanks!