my 19th Birthday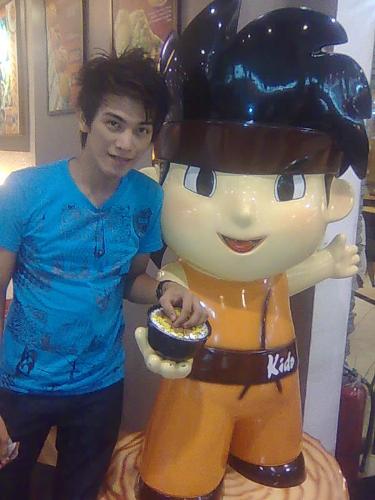 Philippines
May 29, 2010 1:07pm CST
last may 21, 2010 i celebrated my 19 birthday. im very happy that all of my friend will attend to my party and also my family, classmates and the other people will attend also. my celebration was so good and my best wishes is more career for me and more good luck will come. thanl you to all of the people who's greeted me. im very happy that im 19 years old and it have a great party for me. always take care to us. and more power to mylot. thank you very much.
1 response

• United States
29 May 10
Happy belated birthday1 I turned 19 too, but on the 30th of April. I didn't have a party or anything, but my parents gave me some money and my shirt and my boyfriend gave me Windows 7. (:

• Philippines
29 May 10
thank for your greeting. wow that's great your boyfriend has given to you a gift. at me my girlfriend gave a chocolate cake and it was so delicious. thank you for replying my comment. always take care.

• United States
29 May 10
You too! Chocolate cake is good too. (: I'm adding you as a friend.