World Environment Day, did you plant a tree today?

India
June 5, 2010 6:50pm CST
It's world environment day but I am sitting in the hotel room and watching movie. So bad, being in my village I could have plant a tree this day. I am out of country and a guest visitor so cannot do much about planting a tree. We need clear air so plant a tree on World Environment Day & help us all breathe easier. We must look after our next generation ann our planet!
3 responses

• Mangalore, India
6 Jun 10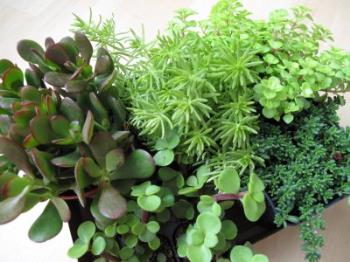 Hi Ajay, I do plant many plants on this day.We have formed an organisation of basically like minded nature lovers.we grow saplings in small plastic bags and distribute them to offices,shops,schools and small industries, even homes if they are interested for a nominal fees to meet the transport expenditure.This year I had grown 35 saplings which have all been distributed, in fact next year I will need to make at lest double that amount since the demand is so high ...

• India
6 Jun 10
This is really great, I must say that you are really helping to save our environment. I wish you all the best and suggest that others should learn from your efforts. Thank You for sharing this.

• Singapore
6 Jun 10
For us, city dwellers, we don't necessarily plant trees. Nevertheless, it is a day to be reminded on how fragile our environment is. And how we should always strive to heal the environment in our own simple ways. Certainly it is a day to prove how hope is rekindled.

• India
6 Jun 10
if we can add a tree that would be the best gift for everyone living or to the next generation. Thank You for sharing.


• India
7 Jun 10
I was in my son's apartment yesterday , i mean on this world enviornment day, he is on the 3rd floor of an multi storey apartment, he is searching for a Tulsi plant for pooja, that he is unable to get, things are too bad in cities.. more over due to factory and industries the air is totally polluted.. we really feel helpless.. Thanks for sharing. Welcome always.

Cheers.

Prof

• India
8 Jun 10
Industrilization is causing lot many problems and tree cutting is one of them. more trees are cut than plantation, so we need to take care of this otherwise next gen will curse us. Tulsi is good for many problems and also needed for daily pooja. Thank you for sharing sir.